News
All the news from across UoM Sport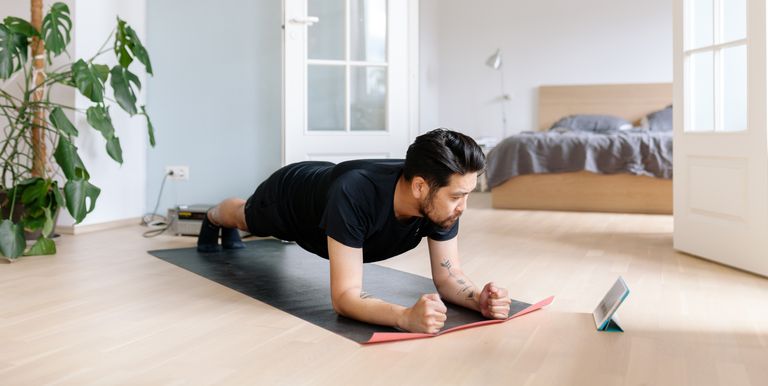 Launch of #ActiveAnywhere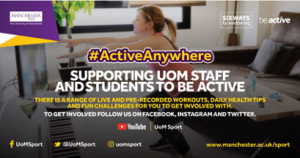 UoM Sport are excited to announce our new campaign #ActiveAnywhere.
Following the success of #StayInWorkOut in response to the national lockdown, we have developed the campaign to ensure that as some restrictions start to lift, and whilst other restrictions remain in place. We can continue to support the Universities staff, students, alumni and wider community to be active.
#ActiveAnywhere will continue to include live and pre-recorded workouts, live zoom classes and weekly challenges. In addition we will be offering more personalise training with our fitness team, Q&A sessions with our physiotherapist, and more strength and conditioning sessions designed by our Strength & Conditioning coaches.  Additionally we will be promoting walking, running, and cycling sharing advice and guidance, training plans and routes around campus and the city.
With #ActiveAnywhere we want to build on the success of #StayInWorkOut and grow the UoM Sport community. There will be a closes #ActiveAnywhere Facebook group for people to join where the campaigns information will be shared and exciting news and updates will be shared.
This exciting campaign will allow staff and students to be #ActiveAnywhere such as; At home with family or friends. On campus and at work. In halls or residence or the local community. On the way to and in lectures. At your desk. As part of a clubs or society. During vacation, and On the commute.
To be involved all you need to do is follow UoM Sport on Social media using @UoMSport. Check out our website http://https://www.sport.manchester.ac.uk/