News
All the news from across UoM Sport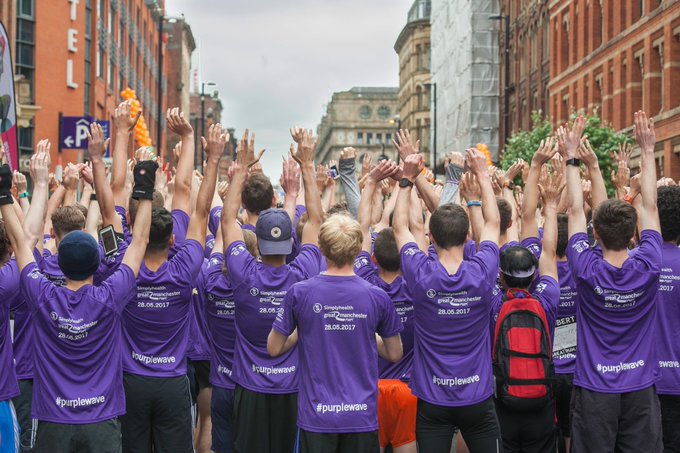 6 Week Until #VirtualPurpleWave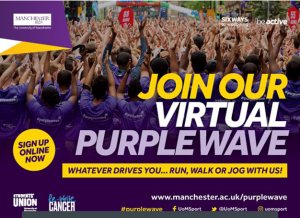 There is only six weeks to go before the first Virtual Purple Wave takes place On Sunday 6th September 2020.
The Virtual Purple Wave is an opportunity for the Universities students, Staff, Alumni and wider community to run, walk or jog distances of 2.5k, 5k, 10k or a half marathon wherever they are in the world. To date we have 230 participants registered with people taking part in China, Malaysia, South Korea, Washington DC, Crete, Cyprus, and Netherlands, as well as across the UK. The challenge UoM Sport has set is cover the distance of an around the world trip, stopping at destination linked with the Universities Social Responsibility projects showcasing the great work that is happening around the globe.
Leading up to the 6th of September the UoM Sport team will be providing resources, advice and guidance to support people taking up walking, running and jogging so that they be a part of this fantastic virtual event. So far we have released running and training guides, held a live physio Q&A and shared a range of stretching and movement videos.
There is still plenty of time to sign up and be a part of this fantastic event, all you need to do is click here to register.  
If you have already signed up let us know how your straining is going. Take a selfie whilst out running, walking or jogging and send to us on Facebook or Instagram tagging @UoMSport using #vituralPurpleWave
UoM Sport want the Virtual Purple Wave to be as inclusive as possible. You can run as a family, do shorter or longer distances, or take part in however best suits you. It is a chance to bring the UoM community together across the world.