News
All the news from across UoM Sport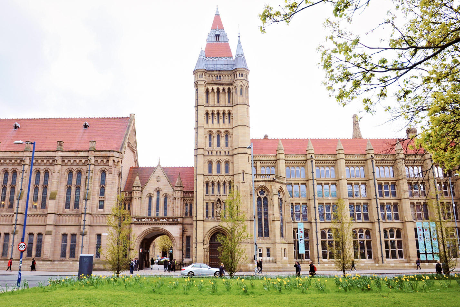 Update on our return to campus
UoM Sport is continuing its work in preparation to welcome both new and returning students, staff and local community to its sporting activities from September 2020. 
We are committed to providing a safe, welcoming and positive experience when we return to campus in September and want to ensure that all of our users understand what is in place to support their wellbeing.  We are in a fortunate position to be able to work with colleagues from across the university community to ensure that we have everything in place to support the safety of our staff and our customers and will be staggering the re-opening of our facilities to give high levels of support as people return to sport and physical activity.
Andrew Miller, UoM Sport Business Operations Manager, said: "The last few months have been really challenging as we ceased face to face delivery of activities and moved some of our activities to online support of the UoM Community.  The team have been working hard to ensure that we are well prepared for September and I know we are all looking forward to welcoming everyone back in September"
Details on our phased reopening
Colleagues are planned to return to site from 1st September 2020 and there will be additional support services, such as reception services, being available through the week prior making sure that we have put everything in the right places to support a smooth experience in our facilities.
The fitness suite will then reopen for members and outdoor facilities for partner bookings from 7th September 2020.  This will be for a reduced number of hours in the short term before moving to a standard opening hours later in the month.
We will then be opening our indoor sport facilities from 14th September 2020 for partner bookings prior to moving to full opening for all groups and facilities from 21st September 2020.  This will include the re-opening of facilities on campus with colleagues returning to William Kay House to support you on campus.
Our AU clubs will also be recommencing from Monday 21st September across a range of facilities following the clubs attending specific training sessions and plans being approved by UoM Sport and in line with NGB guidance.  Some activities may start after this date based on the latest NGB guidance or on the revised competition schedule of a sport however we look forward to welcoming people back in our welcome week events.
Our sessions will all be booked in advance and we are adding these to our online systems to make this process as seamless as possible.  Equipment and facilities will be arranged to ensure everything can be conducted in a socially distanced way alongside our enhanced cleaning schedules and customer santisation points located around our venues.
Keeping you updated
More details on these measures and how you can enjoy your return to play safely will be released over the next few weeks as we get closer to confirming the exact reopening dates of our facilities and programmes.
We look forward to welcoming you all back, however if you have any questions or require further information please contact sport@manchester.ac.uk.