News
All the news from across UoM Sport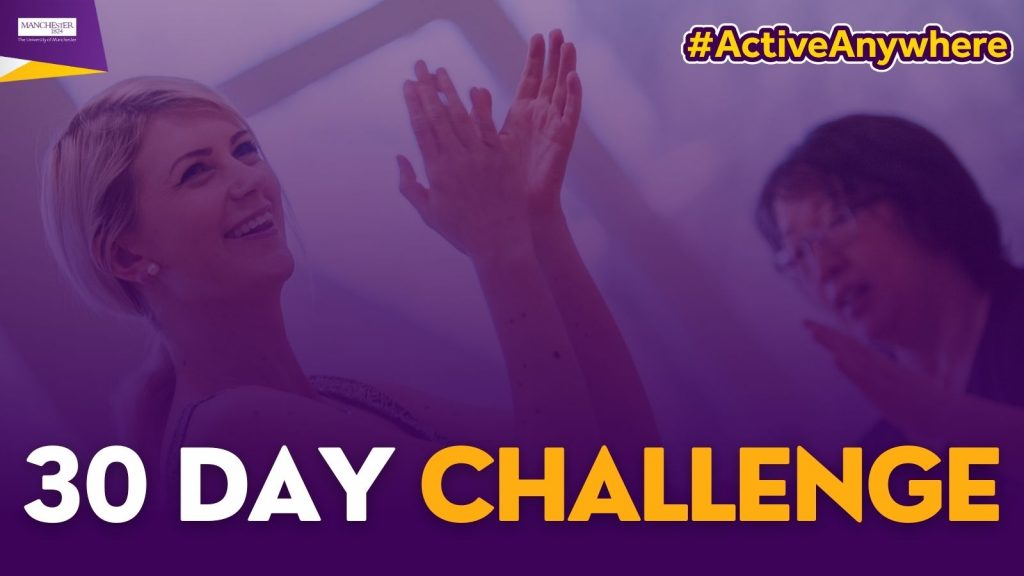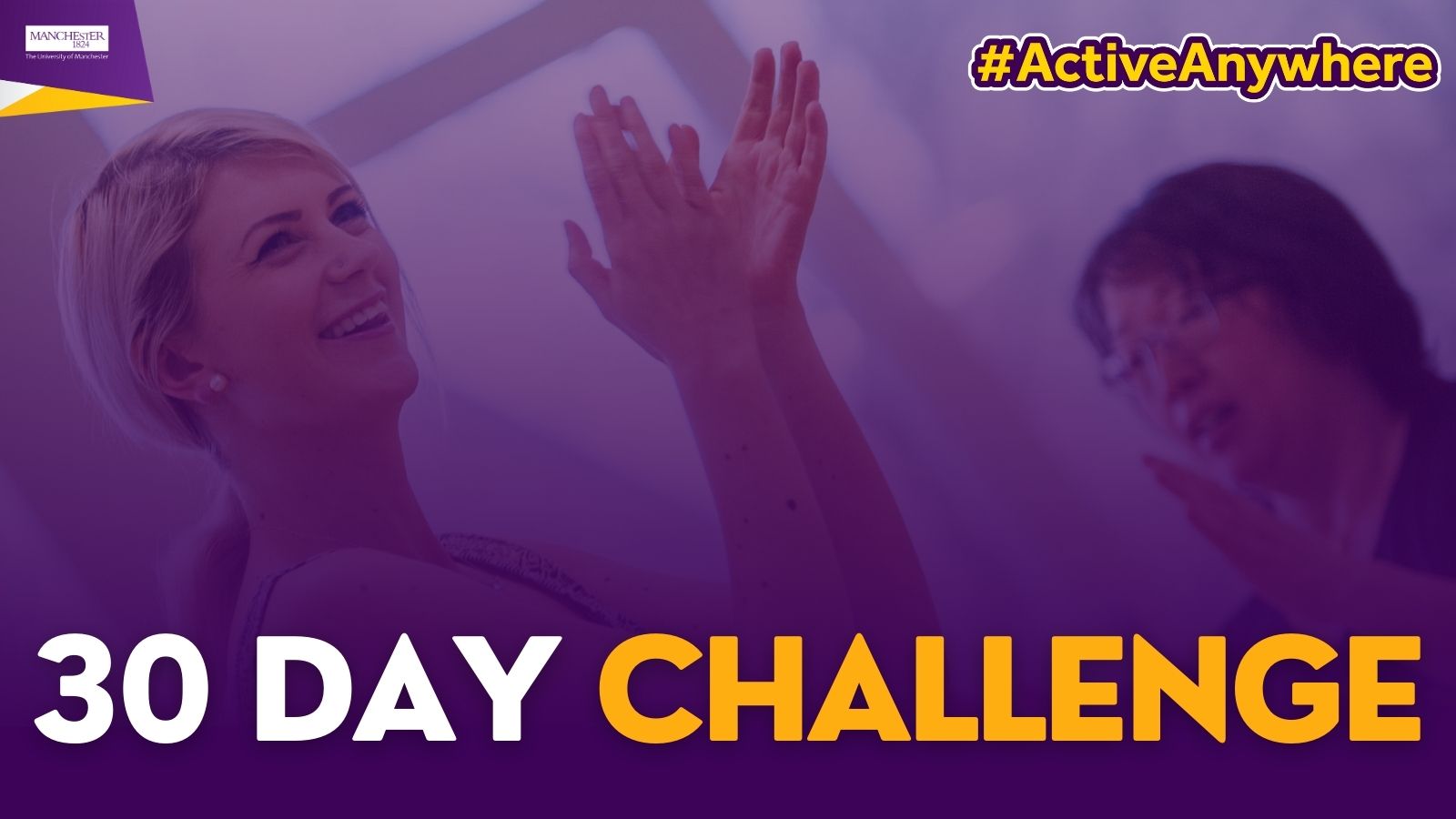 UoM Sport Launches 30 DAY Challenge
30 Day Challenge
To support UoM Students and staff to be active throughout the current national restrictions, UoM Sport is running a 30 Day Challenge.
Starting on Monday 9th November there will be a minimum of 2 exercise / wellbeing activities provided virtually for the next 30 days. The challenge set is for students and staff to take part in at least 15 of the sessions throughout the 30 days. Over the weekends there is an additional challenge set where we want as many people as possible completing 30,000 steps over the 2 days. 
To take part, click here 30 Day Challenge and download the time table. Each of the sessions can be booked on directly by clicking on the name of the sessions on our timetable.
Once you have completed 15 sessions, please email sport@manchester.ac.uk to claim your prize! Please make subject of email '30 Day Challenge'. 
GOOD LUCK! 
#ActiveAnywhere