News
All the news from across UoM Sport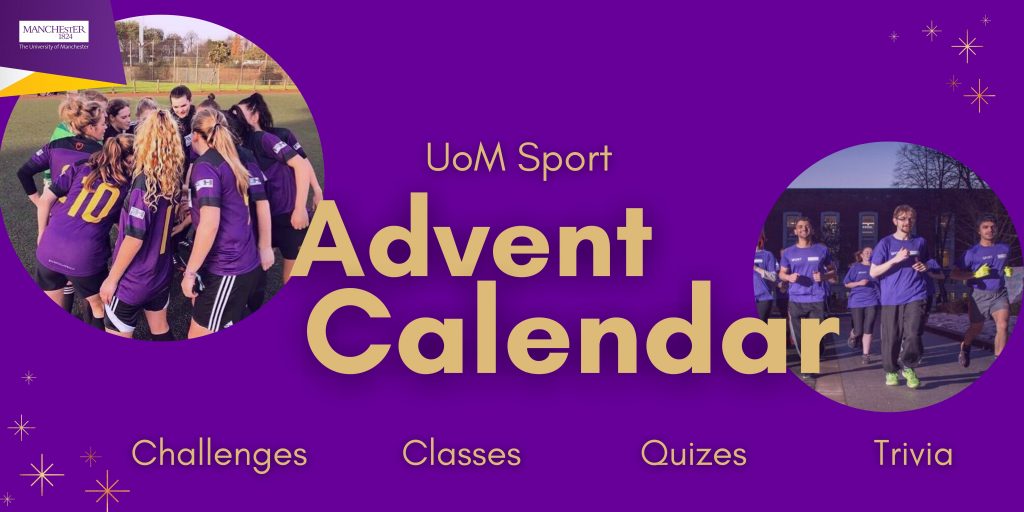 UoM Sport are getting into the festive sprit by running our very own virtual advent calendar.
Our 25 days of advent activities provides UoM students, staff and community with the opportunity to take part each day in a fitness or exercise challenge, learn an interesting fact about Manchester and the University, and test your knowledge with daily quiz questions. To access the advent calendar click here.
Alongside our advent calendar we have a number of virtual classes and sessions you can take part in click here to see what fitness classes we running. If Sporticipate sessions are for you then click here to see our current Sporticipate sessions.
If you would like to get out for a walk or run then take a look at the range of routes available through our walk and run pages.
+44 (0)161 529 4444
sport@manchester.ac.uk