News
All the news from across UoM Sport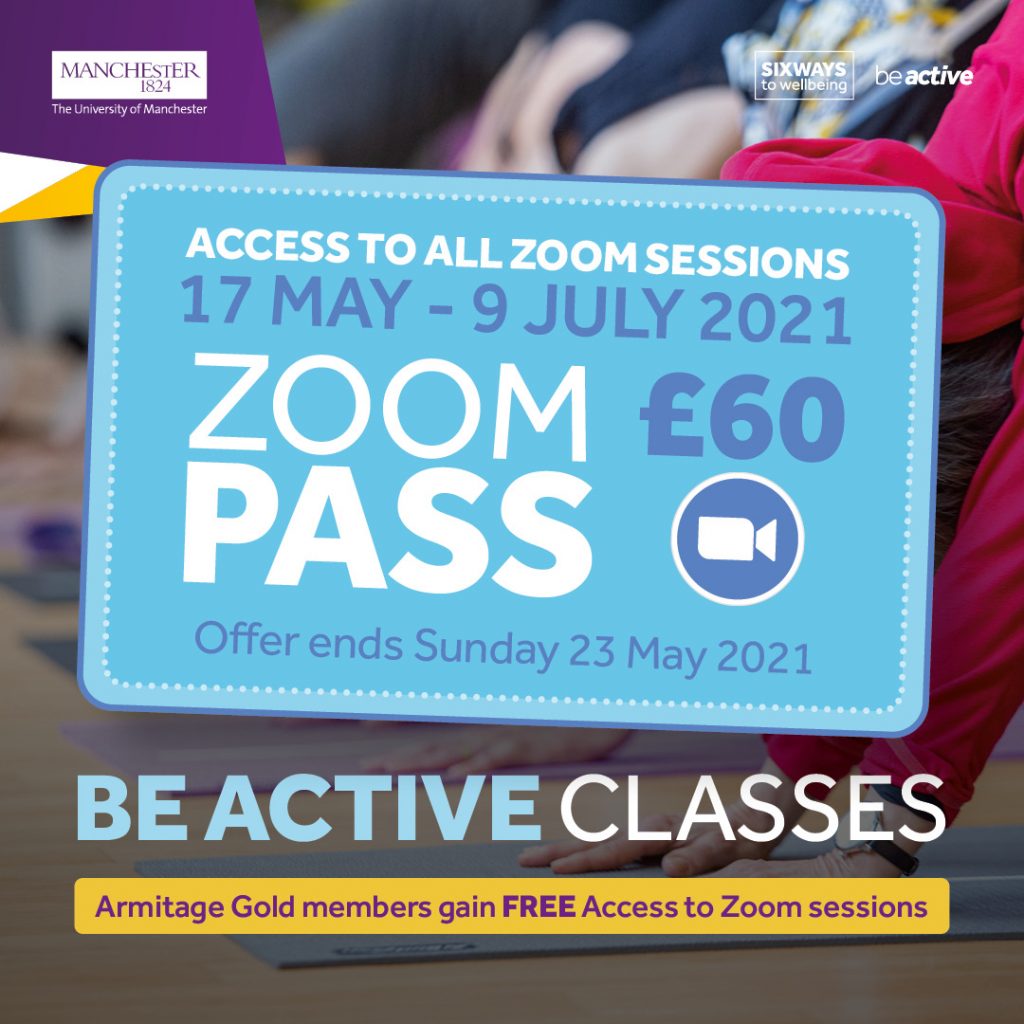 Be Active- Zoom classes 17th May – 9th July 2021
Due to popular demand the Zoom class pass is back! The pass will give you access to all the Be Active classes 8 week block from 17th May until the 9th July 2021.
Please note we still have our special offer on the zoom classes get 8 weeks for the cost of 6, the Zoom Pass is excellent value for money if you do more than 3 classes a week at £24.00 or £30.00 then this pass is worth getting!
There are 25+ sessions per week to choose from Monday – Friday from a relaxing Tai chi or Yin Yoga class to a stronger Body blast or Cardio type session, all level welcome. Please note the Tai chi for health, qigong and Tai chi ball are progressive sessions so it's best you start these classes at week 1. We also have the following additions to the schedule Express Pilates for Backs, Chair Yoga, Express Body Max, Athletic Pilates and Kettlebell conditioning
We have a great team of highly qualified teachers with many years of teaching under their belts and they are all very mindful of individual needs, so if you have any questions regarding session please get in touch to health.fitness@manchester.ac.uk
Once you have purchased your pass you will receive your zoom class links.
Please note the Zoom pass Offer ends Sunday 23rd May 2021
Zoom schedule download
LGBT+ History Month across The University of Manchester
There are a number of events happening across the university. To find out more follow the links!