News
All the news from across UoM Sport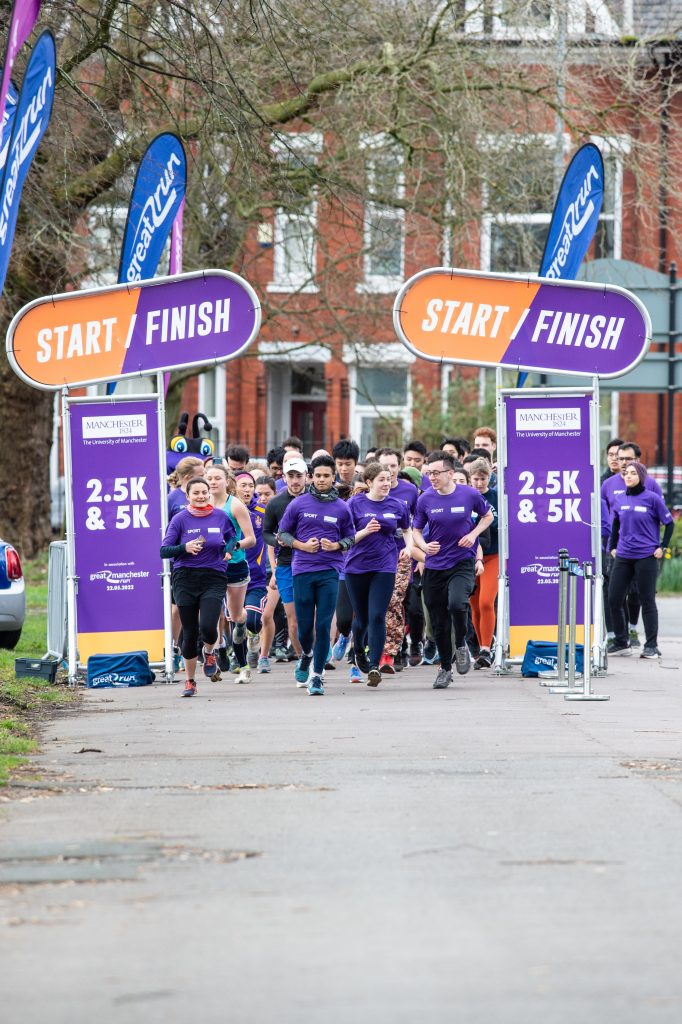 PurpleWave 2022
The PurpleWave 2022 kicked off in fantastic style on Wednesday 9th March. Just under 300 staff and students took to Plattfields Park to run, walk or jog the 2.5K and 5K route. It was a great day with plenty of smiles and celebrations when crossing the finish line, our mascot Barnabee even made an appearance and ran his first 5k in 2 years! 
UoM Sport would like to say a huge thank you to all the volunteers who helped on the day, without you we would not be able to run the events we do! THANK YOU. 
If you took part and want to set yourself your next challenge, or if you didn't take part but you would like to join the PurpleWave team entries are now open for the Manchester 10k and half marathon event. Enter here to take advantage of our discounted entry rate.