News
All the news from across UoM Sport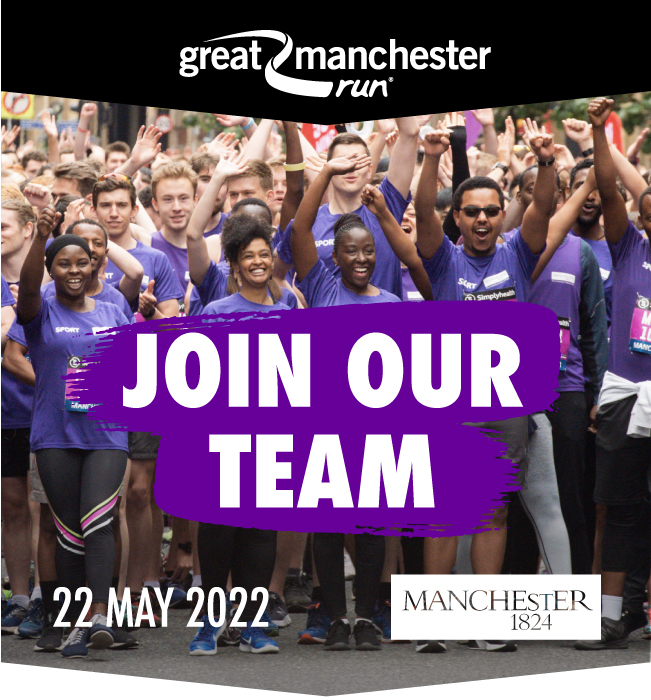 Be A Part of the UoM PurpleWave!
ONLY 8 WEEKS TO GO!
In 8 weeks time we will be taking to the streets of Manchester for the PurpleWave 2022 as part of the Great Manchester Run. This year will be the 6th year of the event and we want as many of our UoM community to come together, wear their purple t-shirt and run through the city , taking in the amazing atmosphere that the event brings,
We have a fantastic discounted rate of £25 for the !£10k and £44.10 for the half marathon for staff and students. All entrants receive a purple T-shirt as well as the official Great Run t-shirt and fantastic Manchester inspired medal. To find out more and to enter click here. Deadline for entries is the 12th May 2022.
Any enquires please contact: purplewave@manchester.ac.uk or pop in to the Sport office, located on the 1st floor of the SU.