Girls' Night In is a night full of fun for anyone who identifies as female. This event is about getting females together in a friendly environment to get active without any barriers. We have the whole of the Armitage Centre open for sport tasters, fitness classes, fun activities and gym access. Bring your friends, meet new people and try our activities on offer.
Event details:
Date: Sunday 5th February 2023
Time: 7-9:30pm
Location: Armitage Sports Centre, Fallowfield, M14 6PA
Cost: Completely FREE
How do I sign up?
Sign up via playwaze on your mobile device or desktop browser. ALL participants MUST sign up to the General Admission event on playwaze as there will be a QR code to scan to gain entry to the event. You can then select activities separately.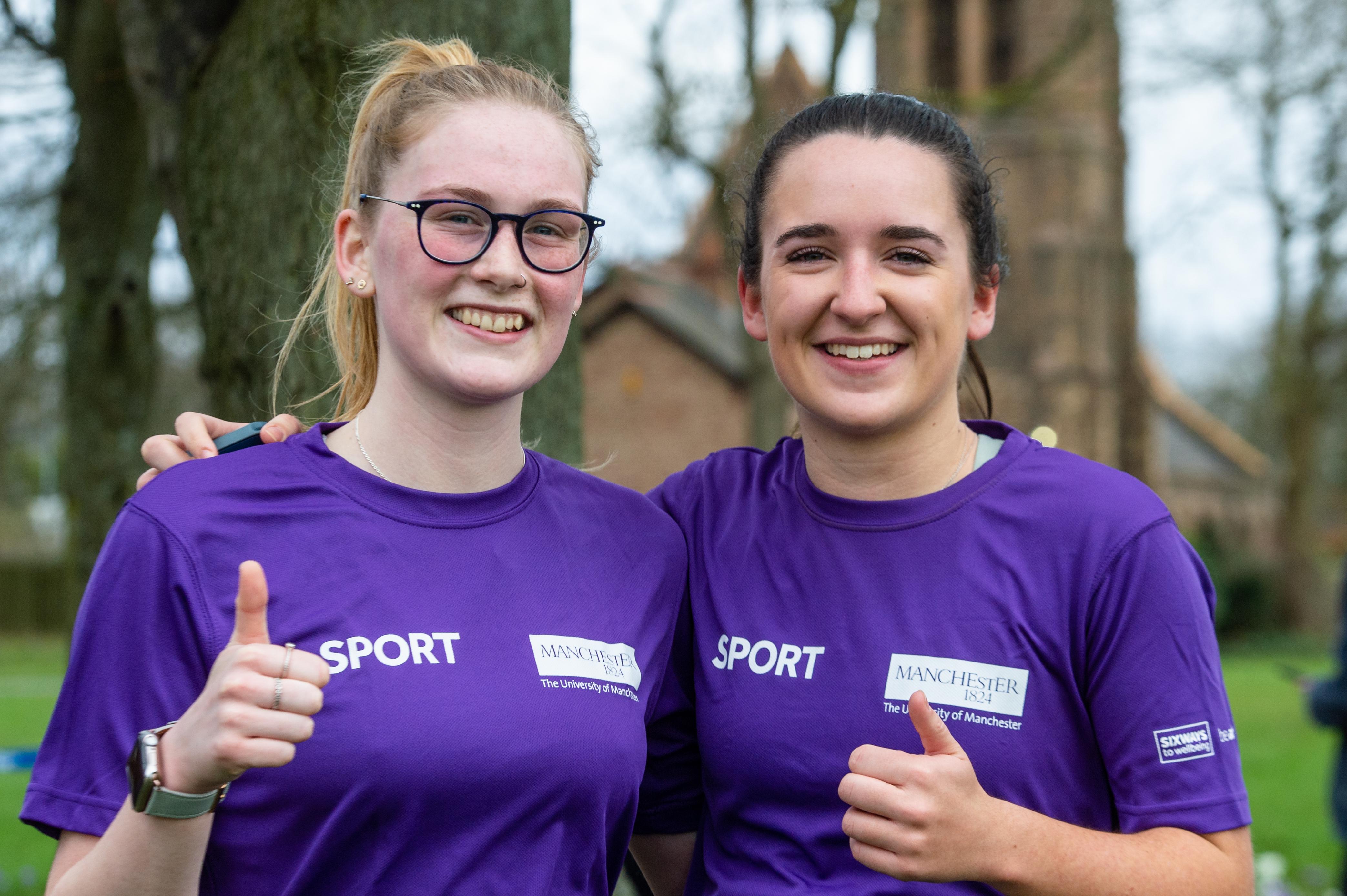 Timetable of activities:
We have the whole Armitage Centre filled with sport tasters, fitness classes, fun activities and challenges. The timetable below shows our FREE timetabled activities that you can book on to. You can therefore build your own night by picking what to attend. All sessions are suitable for all abilities including complete beginners.
 
Hall A
Hall B
Conference Room
Studio
Gym
Session 1
7:10-7:50pm
Ultimate Frisbee
Zumba
Table Tennis
Spin
Learn to lift
Session 2
8:00-8:40pm
Netball
Dodgeball
Yoga
HIIT step
Learn to lift
Session 3
8:50-9:30pm
Badminton
Dance
Karate
Pilates
Learn to lift
We are also opening the top floor of the gym for open access throughout the night. You can take part in some of our challenges or do a quick workout using our equipment.
How to register on playwaze and book your activities: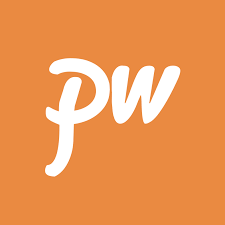 Open playwaze on your browser or download the mobile app and create an account. Please use this helpful video to see how to register.
Search for and join the 'University of Manchester Sport' community. You will then need to become a member of the Sporticipate community.
The Girls' Night In activities can then be viewed using the activity finder.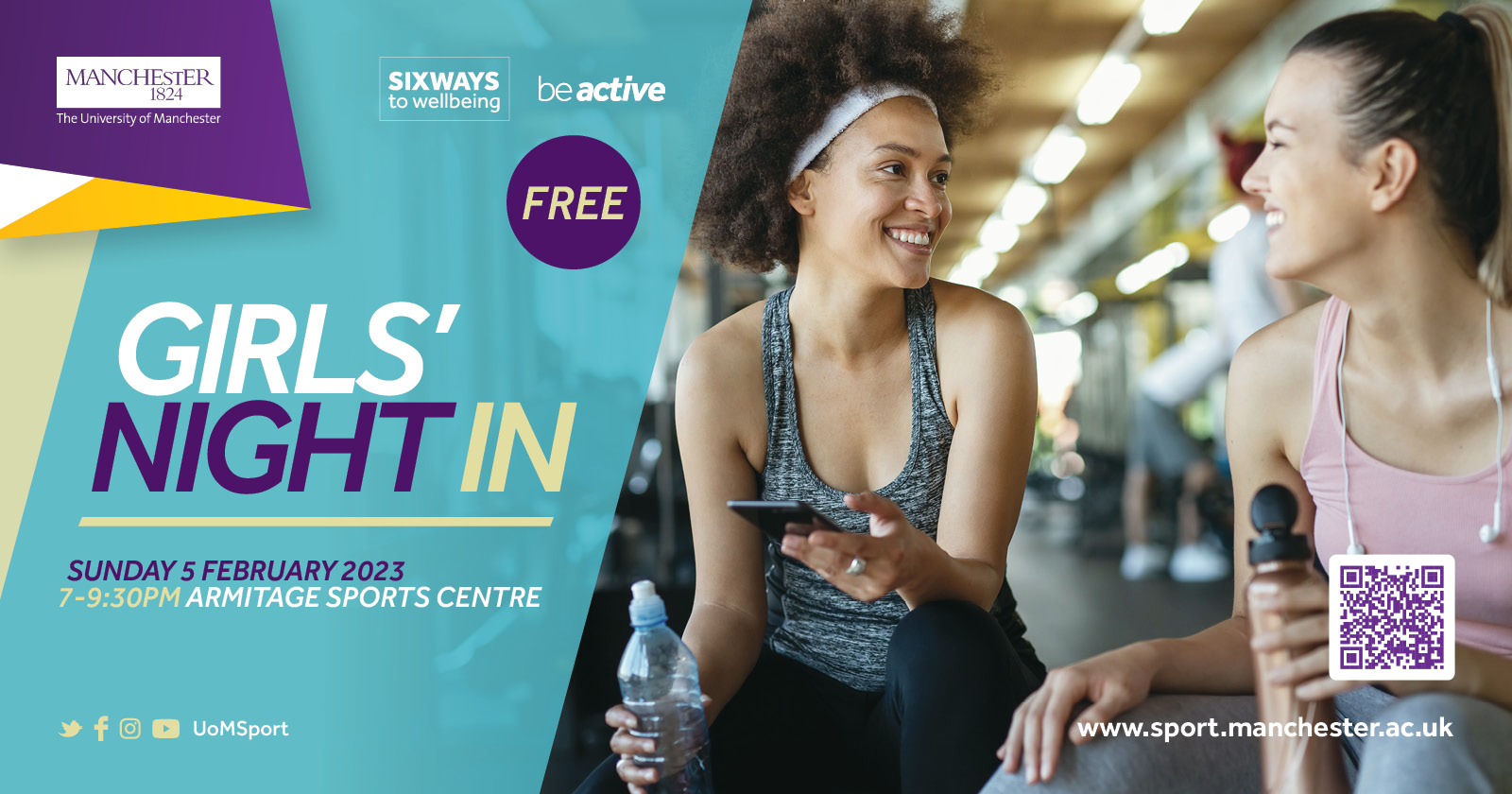 +44 (0)161 529 4444
sport@manchester.ac.uk