News
All the news from across UoM Sport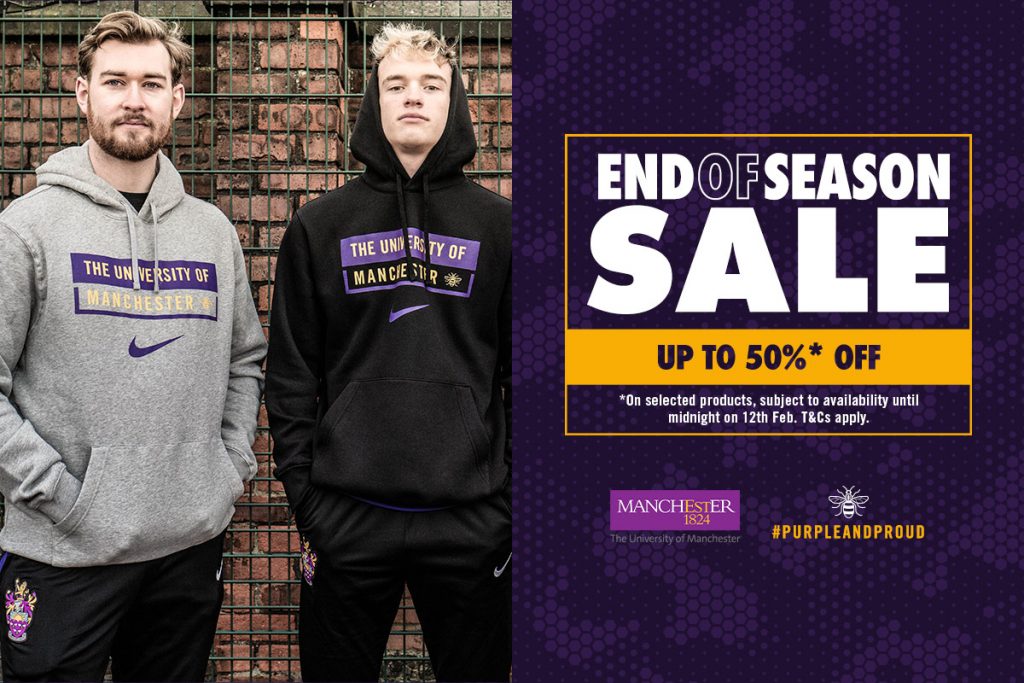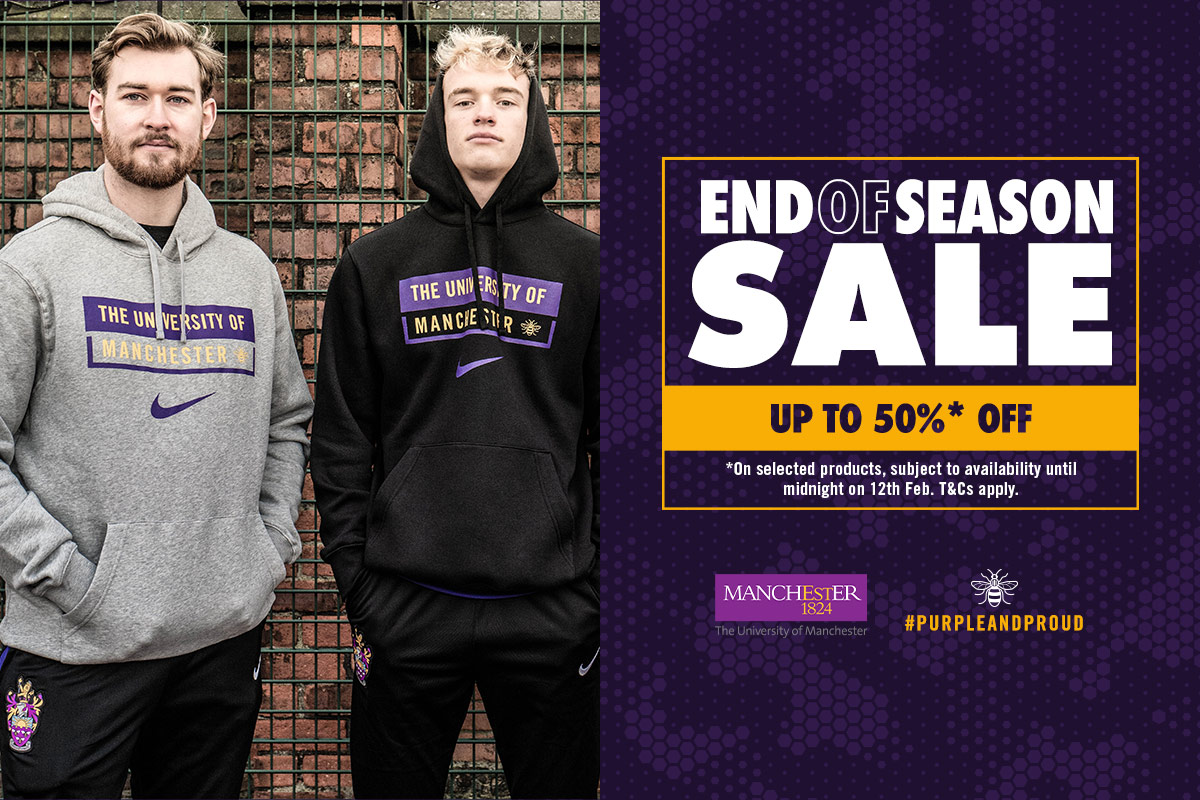 Up to 50% off selected lines in the UoM Nike Store! 
Refresh your training gear for less by shopping our mega deals – up to 50% off Nike UoM Sport right now!
Nike has announced that the end-of-season sale will take place from 30 January to 12 February 2023. Shop at the UoM Nike store for unmissable discounts.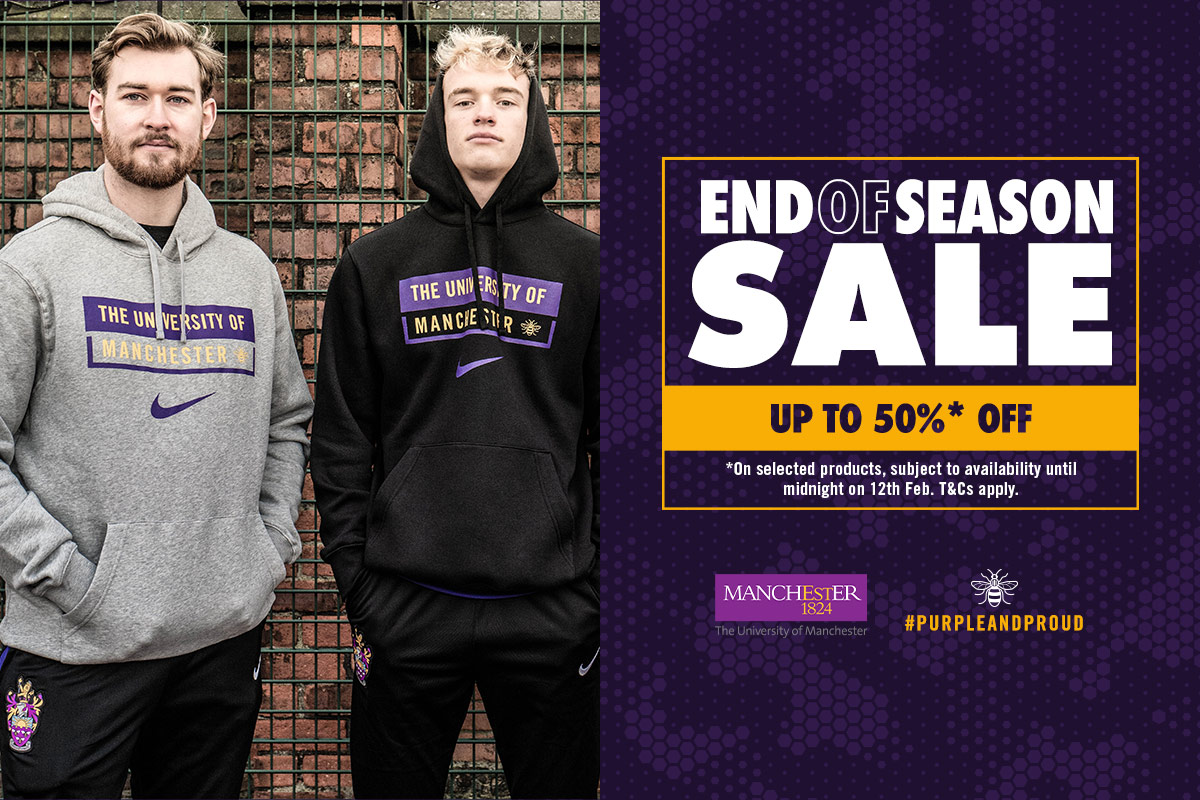 Check out these offers and head directly to the Nike store to see the range of sale items. 
Nike Store Offers
Nike UoM Sport store 
+44 (0) 161 275 4962
sport@manchester.ac.uk