This May we are inviting you to take on the Virtual PurpleWave!
Choose from one of our 4 distances and join us as we run, jog and walk virtually.
Enter Your Virtual PurpleWave Results here!

Entry to all of our PurpleWave Events are free this year! 
However, why not join us and get your very own PurpleWave finishers badge? 
This year we have designed a series of badges that you can collect and add onto your PurpleWave T-shirt, by completing our various PurpleWave Events and Challenges. Our badges cost £5 each and can be ironed on to your PurpleWave T-shirts. To see the PurpleWave Challenges badge head to the bottom of the page! 
Register for either of the events. 
Go to the Estore and purchase your badge.
Complete the 2021 Virtual PurpleWave.
Recieve your badge! 
What are you waiting for? 
These events are open to all UoM students, staff, alumni, teams, friends and family.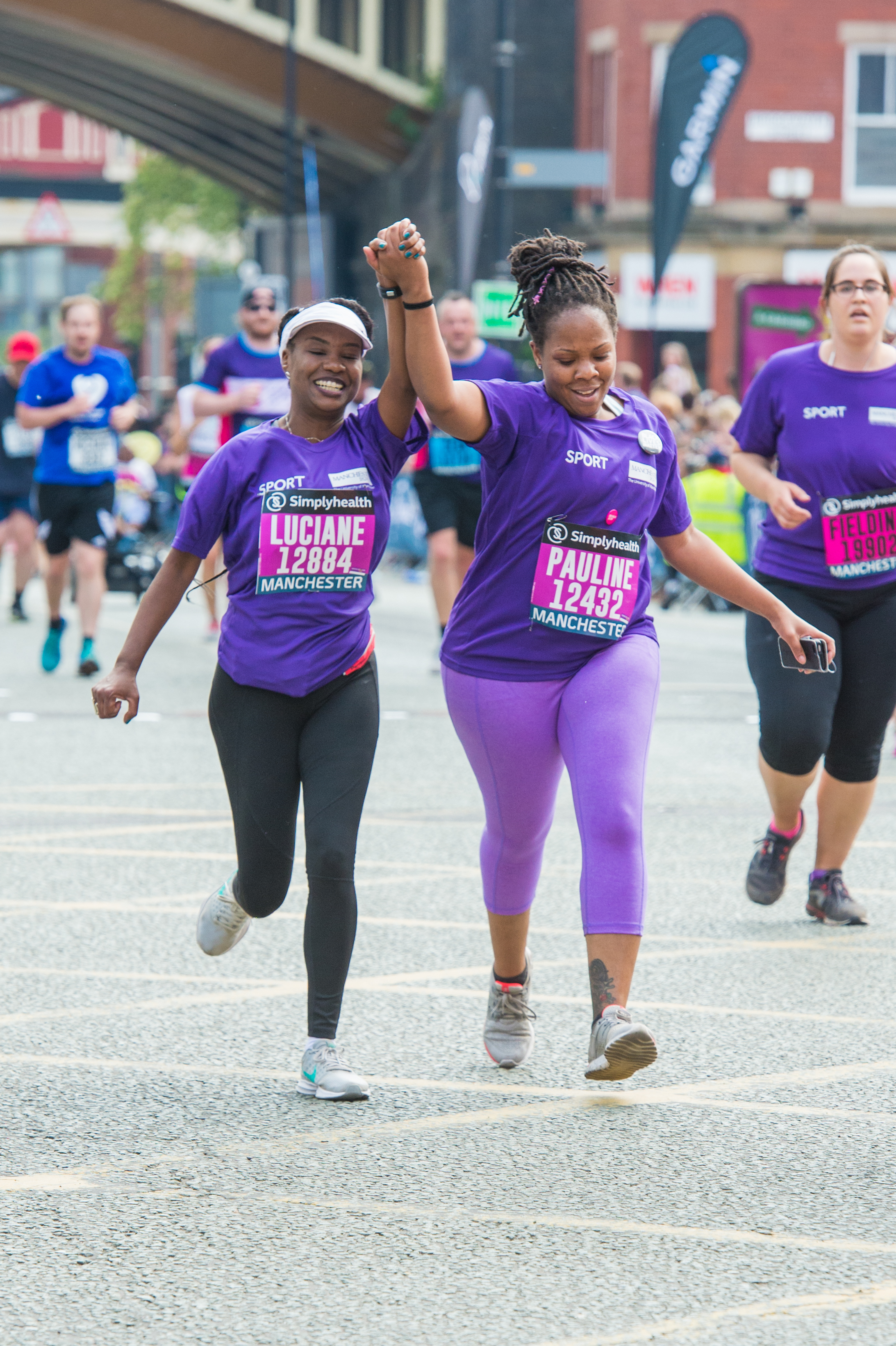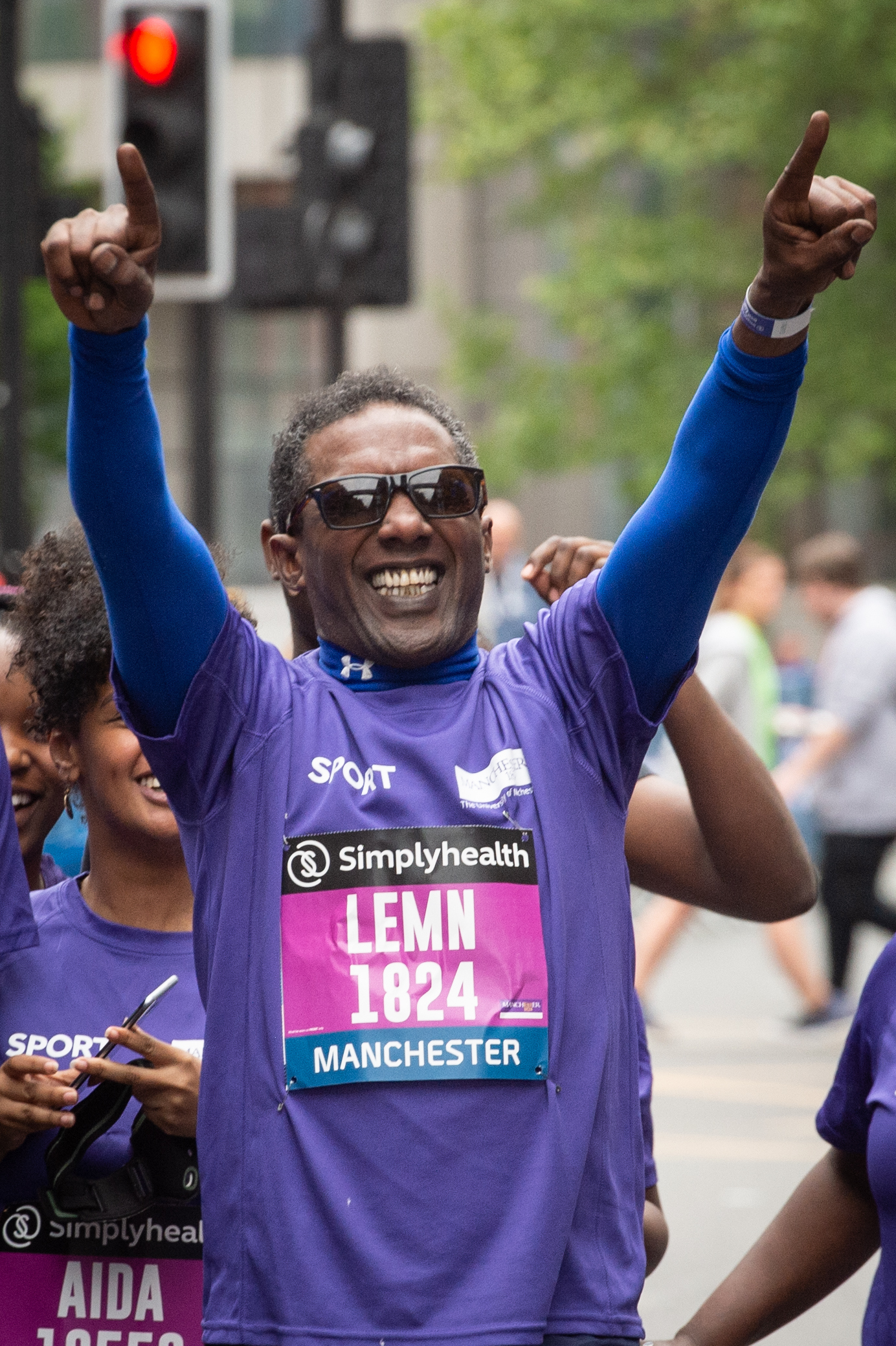 Fundraising
Every year our participants raise thousands of pounds for amazing causes. This year UoM Sport are raising money for Student Minds. This charity empowers students and members of the university community to develop the knowledge, confidence and skills to look after their own mental health, support others and create change. They train students and staff in universities across the UK to deliver student-led peer support interventions as well as research-driven workshops and campaigns. By working collaboratively across sectors, they share best practice and ensure that the student voice influences decisions about student mental health.
This year, we're encouraging people to consider raising money for mental health charity Student Minds, although you can select any cause that's close to your heart. Please register by first creating your chosen JustGiving page and then clicking 'Join the team' so we can highlight the extent of everyone's fundraising efforts.
The Purplewave of the University of Manchester started in 2016 and has continued to raise money for good causes ever since.
Fundraising Prizes 
There will be prizes for the following :   
Individual who raises the most money
Prize is an 8 week Zoom Class pass for Be Active
Group who raise the most money for one cause
Exclusive use of the studio space in the Armitage for a virtual session of the group's choice
AU / SU club, staff group who have the most members taking part in an event
Exclusive use of the studio space in the Armitage for a virtual session of the group's choice
AU / SU Club, staff group who raise the most money for a good cause
Exclusive use of the studio space in the Armitage for a virtual session of the group's choice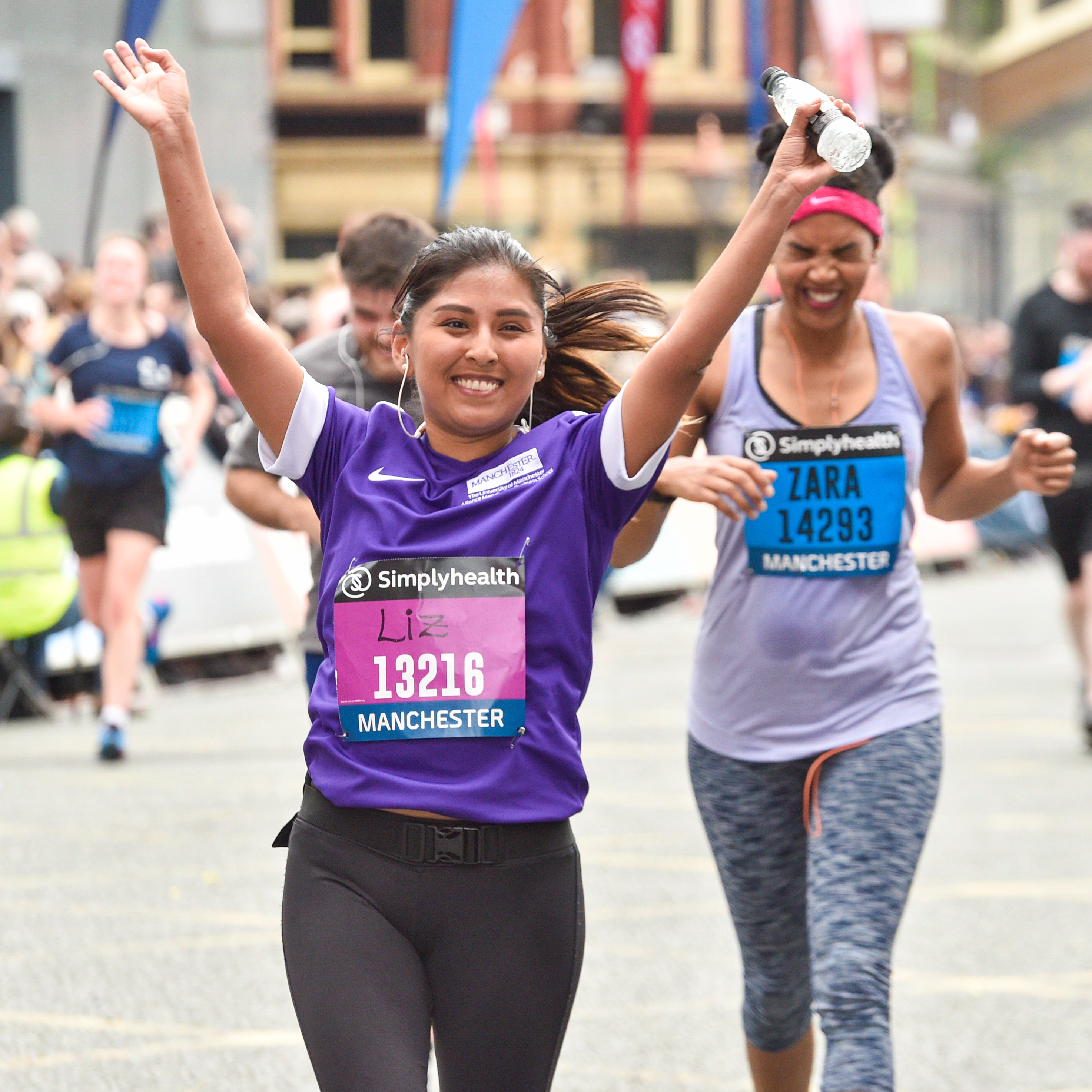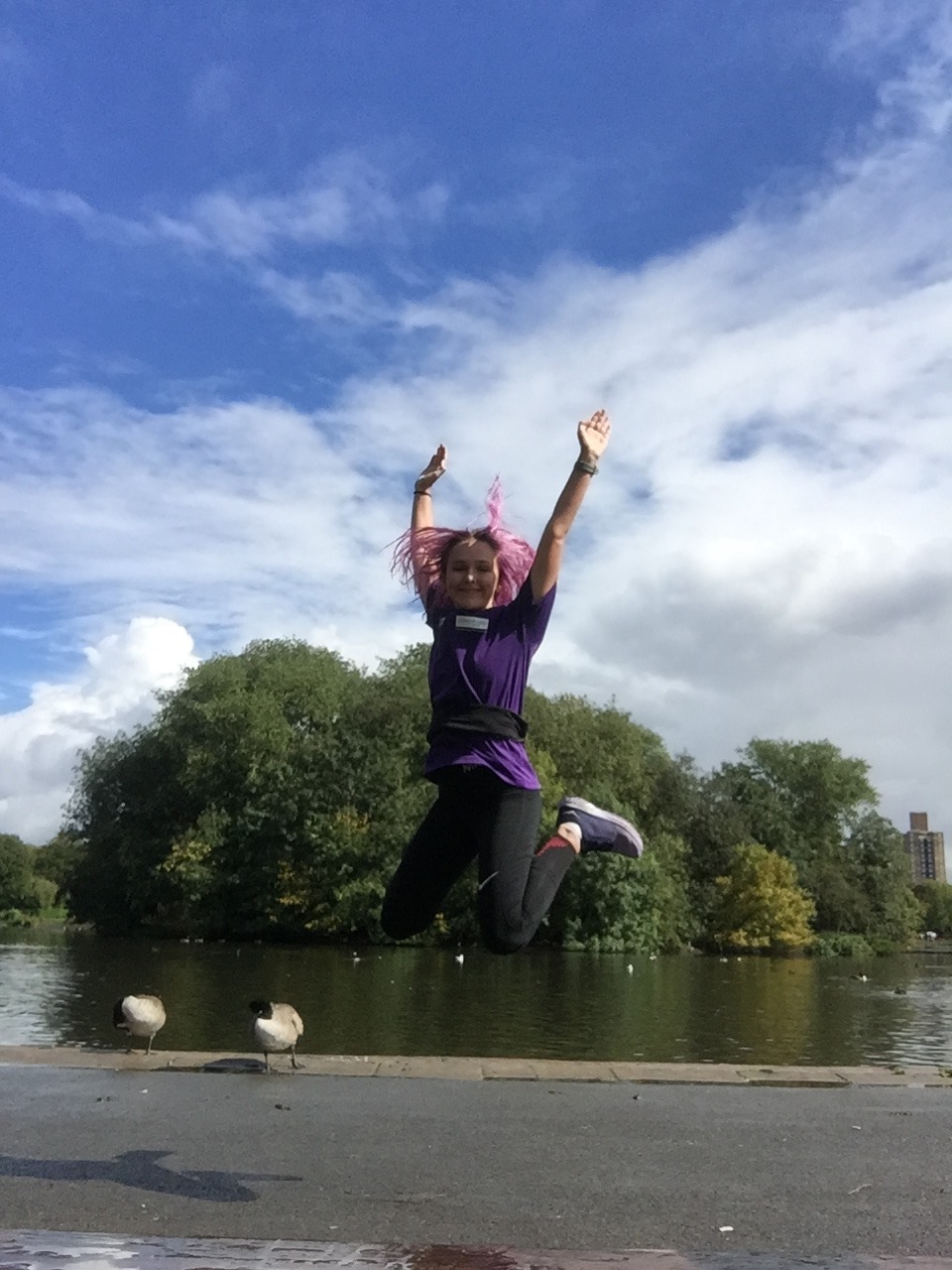 Congratulations to Megan, who last year, took part in the Virtual PurpleWave to raise money in memory of her Uncle, raising over £850! 
Megan also dyed her hair a fantastic shade of purple especially for the occasion.
We would love to know why you are running the Virtual PurpleWave this year! Let us know by emailing us at purplewave@manchester.ac.uk with the subject 'My Story VPW 2021' to feature. 
Training Plans
As there is now a limited amount of time until the 10km and half marathon event we recommend that you take a look at the a 10k plan and be prepared to put in some decent training over the next 9 – 10 weeks so you can make sure you will enjoy the event.  
2.5k and 5k Entrants  
If you are entering one of these distances it may be that you are returning to running after a break or have never 'run' before. We highly recommend the NHS couch to 5K app. This app will take you through how to get started and in 9 weeks will have you running 5km. You can take the plan at your own speed and repeat any sessions you want to if needed. 
Covid-19 Guidelines
If you feel you need some, one to one, support from a real person you are permitted to do this under the current Covid guidelines, so ask a friend who runs if they would be willing to support you or find someone else who may be just starting out or returning and is willing to give it a go with you and so you can both achieve your goal together. Running with a pal is so much more enjoyable and a great escape from home life or loneliness.  
Keep an eye on the changes due to the government roadmap as larger group activity will hopefully be allowed in the not too distant future. Running clubs and boot camps will be open again, waiting with open arms (metaphorically speaking) to greet you and help you on your running journey.  
Running Groups
The University is currently unable to host it's usual running groups due to Covid restrictions and many run leader working from home. However Ellen does conduct her session by zoom on a Tuesday lunchtime. If you want to learn more see our running pages or email umrun@manchester.ac.uk/   
The Virtual PurpleWave was held for the first time in 2020!
More than 400 runners, from all corners of the world, completed the event!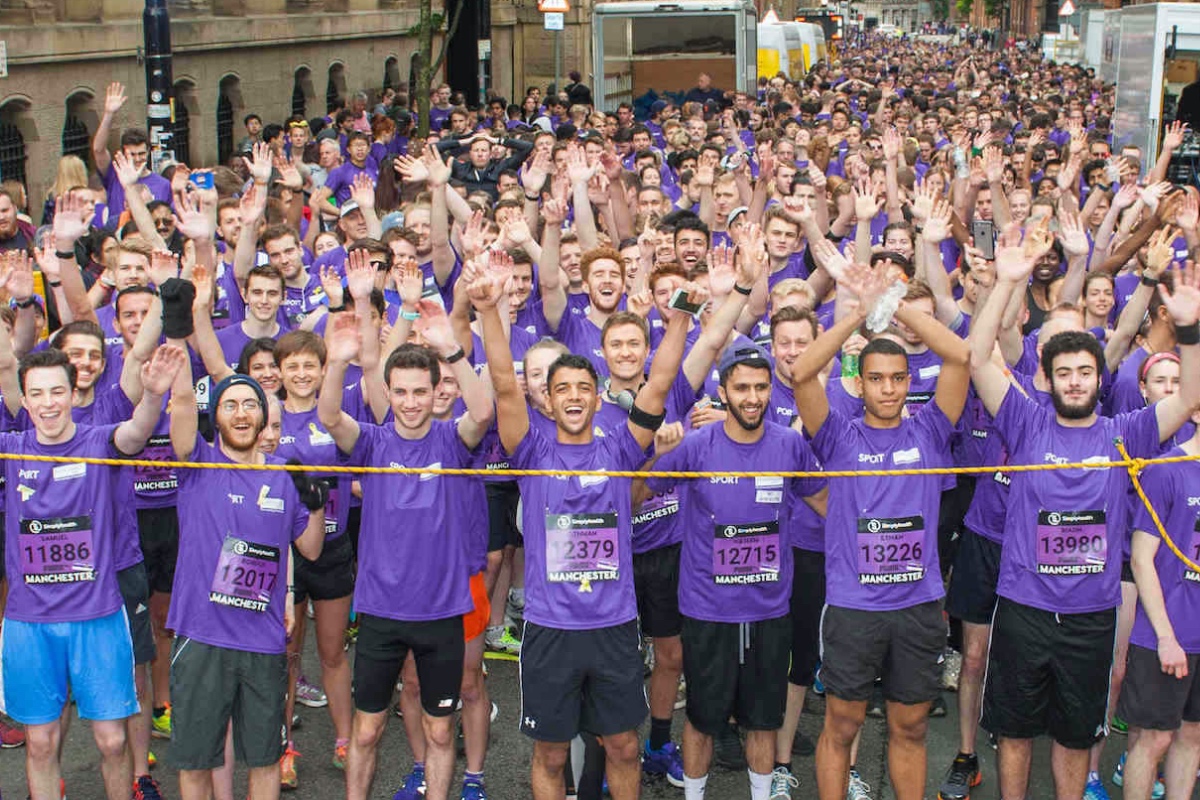 PurpleWave Ambassadors 
UoM Sport are looking for people who are passionate about the Purplewave events to bring these events to the attention of staff, students and alumni of the university as well as friends and family who may want to take part this year.   
In return you will recieve: 
Get a VPW 2021 Goodie bag with badge, t-shirt and water bottle
Get Be Active Zoom Class pass (free access to an 8 week class)
What is the PurpleWave and PurpleWave Challenges?
The PurpleWave brings together thousands of University students staff and alumni through our mass participation running, walking or jogging events! 
The Purplewave of the University of Manchester started in 2016 when members of UoM Sport decided we should enter a group of university staff and students into the Great Manchester Run. The event has continued to grow and develop each year with over 3000 members of the UoM community taking part in the 2019 PurpleWave.
In 2020 and 2021 we have had to think differently about our Purple Wave, this is where the Purple Wave Challenges were established. We want as many staff, students and alumni coming together virtually to take part in a range sport and fitness challenges.
Each month we set a variety of challenges with badges to be won for each month! 
Sport A to Z
View our A to Z of all the sports that we offer at Manchester.
Activities A to Z
Take a look at all the activities we offer to get you more active at Manchester.