BUCS Nationals 2022
Fantastic performances from UoM Students at National student competition
BUCS Nationals 2022 
A fantastic four medals were won by University of Manchester students at the annual BUCS Nationals Championships on Feb 18-20th, 2022
Over 4,000 students competed across 5 individual Championship events at the weekend, with a grand total of 367 medals being won. Back after a year off due to the covid-19 pandemic, the University of Manchester sent a fantastic delegation of 70 athletes and five staff to the championships in Sheffield.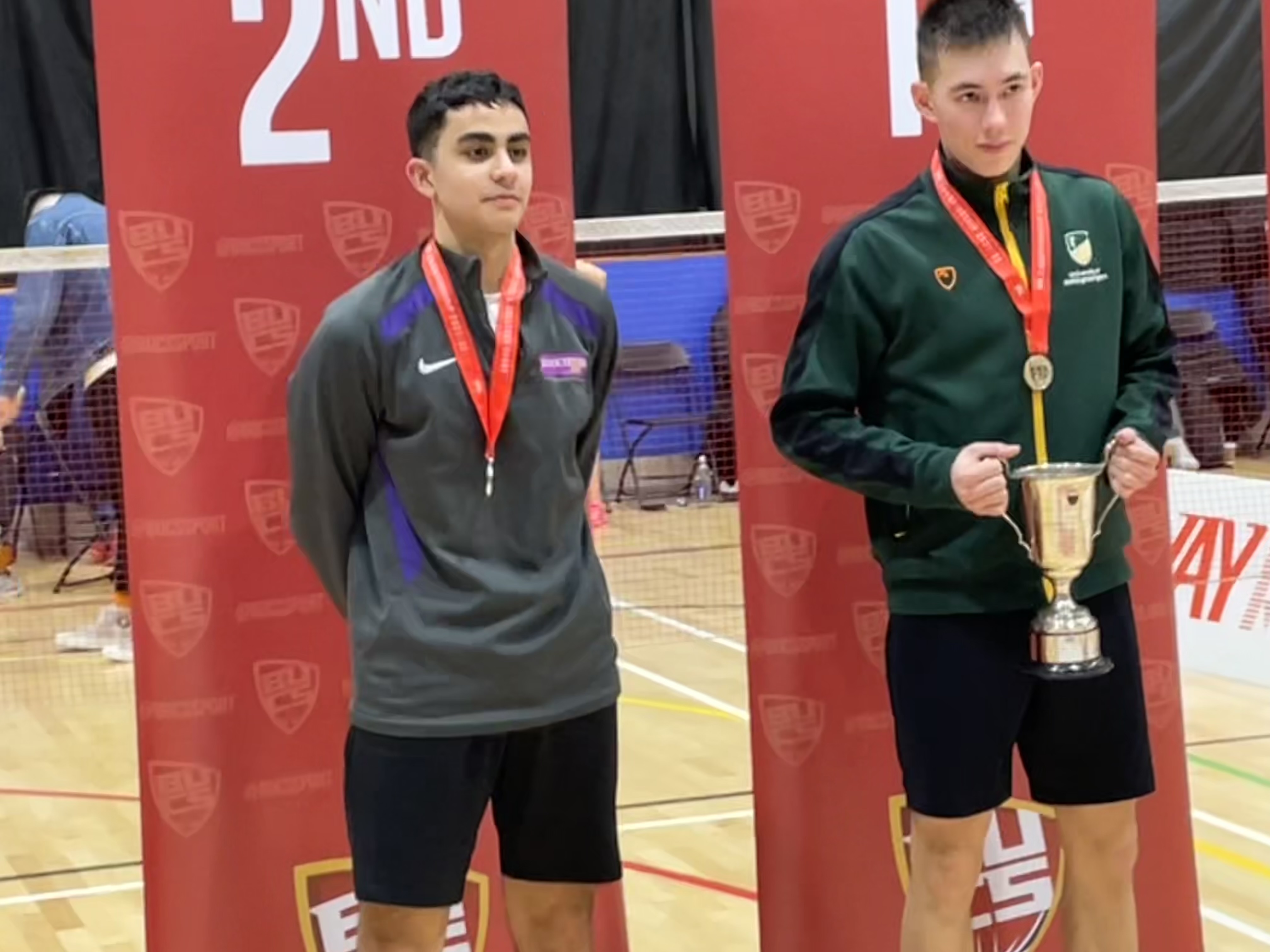 Jamie Ingram, competing in his third BUCS Nationals, swam excellently in his two events. In a highly competitive Men's 100m Fly final, Jamie narrowly edged the others swimmers to secure Gold for the University of Manchester in a time of 53.40s. The next day, the University Sport Scholar athlete returned to the pool and followed up with a Silver in the final of the Men's 100m Freestyle with a time of 50.67s.
At the climbing, Anna Wild secured a place in the final climb off with a joint-top score of 205. In the final, Anna's MMU competitor came out on top, with Anna securing a Silver in the event of over 100 athletes. 
The Men's badminton was again a highly competitive event at this year's Nationals. Taking part in his first BUCS Nationals, Cholan Kayan, progressed through three days of competition to the final of the Men's Singles. In a tightly fought contest, Cholan came away with a Silver medal after both players showcased an array of outstanding shots and long rallies. Cholan will be confident of going one better in future years with this year being his first year at the university.
On the indoor track, two of the universities sport scholars produced excellent results and personal bests. Bronwen Reed progressed through her heat and semi-final in the Women's 400m. In the final, Bronwen ran excellently to finish 4th. Ty Brockley-Langford progressed comfortably through her 1,500m heat, also finishing 4th in her final.