BUCS Wednesdays return to UoM
BUCS Wednesday's are back and there's plenty to see across the university!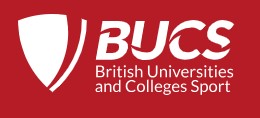 Following an incredibly successful 22-23 season for Team Manchester, BUCS Wednesdays return for a new season and we have a packed schedule of student sport to kick off the new season. This week there's an incredible 27 fixtures across Manchester with a number of teams looking to continue their success following promotion. Get down to our home venues to cheer on the UoM teams competing! 
Home Fixtures:
| | | | | | | | |
| --- | --- | --- | --- | --- | --- | --- | --- |
| 11/10/2023 | 12:00:00 | Tennis | League | Women's Northern Tier 2 | Manchester Women's 3 | Keele Women's 1 | David Lloyd Cheadle |
| 11/10/2023 | 12:00:00 | Tennis | League | Men's Northern Tier 2 | Manchester Men's 3 | Liverpool John Moores Men's 1 | David Lloyd Manchester Trafford City |
| 11/10/2023 | 13:00:00 | Netball | League | Northern Tier 8 | Manchester Women's 5 | Cumbria Women's 1 | Armitage Centre Indoor |
| 11/10/2023 | 13:00:00 | Hockey | League | ICG Women's Northern Tier 4 | Manchester Women's 3 | Leeds Beckett Women's 3 | Armitage Centre Astros, |
| 11/10/2023 | 13:00:00 | Table Tennis | League | Men's Northern Tier 2 | Manchester Men's 1 | Leeds Men's 1 | Armitage Centre Indoor, |
| 11/10/2023 | 13:00:00 | Tennis | League | Women's Premier (North/South) | Manchester Women's 1 | Loughborough Women's 2 | Manchester Tennis and Football Centre, Etihad Campus, 9 Sportcity Way, Manchester, M11 3DU |
| 11/10/2023 | 13:00:00 | Tennis | League | Men's Northern Tier 4 | Manchester Men's 4 | Sheffield Hallam Men's 2 | Northern Tennis Club |
| 11/10/2023 | 13:00:00 | Badminton | League | Men's Northern Tier 3 | Manchester Men's 3 | Leeds Men's 3 | Sugden Sport Centre |
| 11/10/2023 | 13:00:00 | Hockey | League | ICG Women's Northern Tier 2 | Manchester Women's 1 | Liverpool Women's 3 | Armitage Centre Astros, |
| 11/10/2023 | 13:30:00 | Netball | League | Northern Tier 2 | Manchester Women's 2 | UCLan Women's 1 | Armitage Centre Indoor, |
| 11/10/2023 | 13:45:00 | Squash | League | Women's Northern Tier 2 | Manchester Women's 2 | Keele Women's 1 | The Northern, Palatine Rd, Manchester M20 3YA |
| 11/10/2023 | 13:45:00 | Squash | League | Men's Northern Tier 2 | Manchester Men's 3 | Keele Men's 1 | The Northern, Palatine Rd, Manchester M20 3YA |
| 11/10/2023 | 15:00:00 | Netball | League | Northern Tier 4 | Manchester Women's 4 | Sheffield Hallam Women's 2 | Armitage Centre Indoor, |
| 11/10/2023 | 15:00:00 | Football | League | Aldi Women's Northern Tier 2 | Manchester Women's 2 | Liverpool John Moores Women's 1 | Armitage Centre 3G Football Pitch, |
| 11/10/2023 | 15:00:00 | Lacrosse | League | Women's Northern Tier 1 | Manchester Women's 2 | Manchester Met Women's 1 | The Armitage – Pitch A |
| 11/10/2023 | 15:00:00 | Rugby Union | League | Men's Northern Tier 3 | Manchester Men's 3 | Liverpool Men's 2 | Armitage Centre Rugby 3G |
| 11/10/2023 | 16:00:00 | Water Polo | League | Women's Northern Tier 1 | Manchester Women's 1 | York Women's 1 | Manchester Aquatics Centre,  2 Booth St E, Manchester M13 9SS |
| 11/10/2023 | 16:00:00 | Basketball | League | Men's Northern Tier 4 | Manchester Men's 3 | Manchester Met Men's 3 | Armitage Centre Indoor, |
| 11/10/2023 | 17:00:00 | Netball | League | Northern Tier 3 | Manchester Women's 3 | Liverpool Women's 2 | Armitage Centre Indoor, |
| 11/10/2023 | 17:00:00 | Hockey | League | Men's Northern Tier 5 | Manchester Men's 5 | Wrexham Glyndwr Men's 1 | Armitage Centre Astros, |
| 11/10/2023 | 17:00:00 | Hockey | League | ICG Women's Northern Tier 5 | Manchester Women's 5 | Wrexham Glyndwr Women's 1 | Armitage Centre Astros, |
| 11/10/2023 | 17:00:00 | Football | League | Aldi Men's Northern Tier 4 | Manchester Men's 2 | Edge Hill Men's 2 | Armitage Centre 3G Football Pitch, |
| 11/10/2023 | 17:00:00 | Football | League | Aldi Men's Northern Tier 6 | Manchester Men's 3 | UC Leeds Men's 1 | The Armitage – Pitch A |
| 11/10/2023 | 17:00:00 | Rugby Union | League | Men's Northern Tier 2 | Manchester Men's 2 | Lancaster Men's 1 | Armitage Centre Rugby 3G, |
| 11/10/2023 | 18:00:00 | Basketball | League | Women's Northern Tier 2 | Manchester Women's 2 | Manchester Women's 1 | Armitage Centre Indoor, |
| 11/10/2023 | 20:00:00 | Basketball | League | Men's Northern Tier 3 | Manchester Men's 2 | Bradford Men's 1 | Armitage Centre Indoor, |
| 14/10/2023 | 11:00:00 | Gaelic Football | League | Northern Tier 1 | Manchester Men's 1 | Liverpool John Moores Men's 1 | Hough End, 480 Princess Rd, Manchester M20 1HD |