UoM Sport Clubs support the Ukrainian Society
The University of Manchester Sports Clubs are supporting the Ukrainian Society fundraise for British Ukrainian Aid. A charity which supplies immediate medical supplies to the emergency in Ukraine. All the money fundraised will go towards hygiene packs, first aid kits, general medical supplies, transportation, evacuation and critical services as the situation develops.
Click here to donate: https://www.justgiving.com/fundraising/uomukraine 
There will be lots of fundraising events at the Students' Union announced soon, so look out for the announcements and please come along to support!
If you have any questions about UoM Ukraine Soc fundraiser or are a UoM student and want to help organise a fundraiser for Ukraine, please email volunteering.su@manchester.ac.uk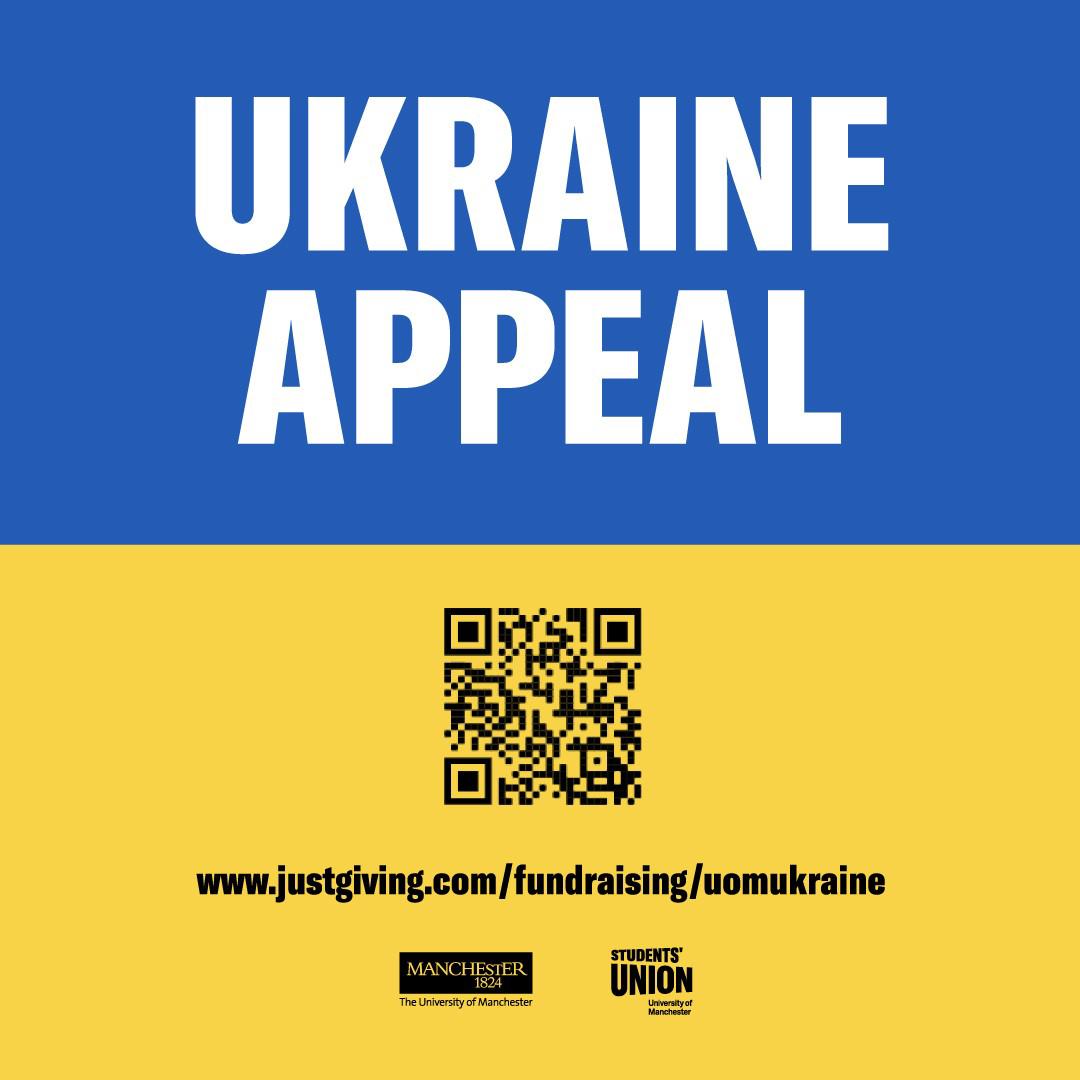 Showing support at the Christie Championships
The Christie Championships against Leeds and Liverpool is taking place on 16th March, Christie is the second oldest inter-university competition in the UK after the Oxford – Cambridge rivalries.
At this years event we are encouraging all attendees to each donate just a small amount to the fundraiser to try to raise as many funds as possible in support and make a big difference together.
Other ways you can help
Donate items at the collection stalls set up around campus this week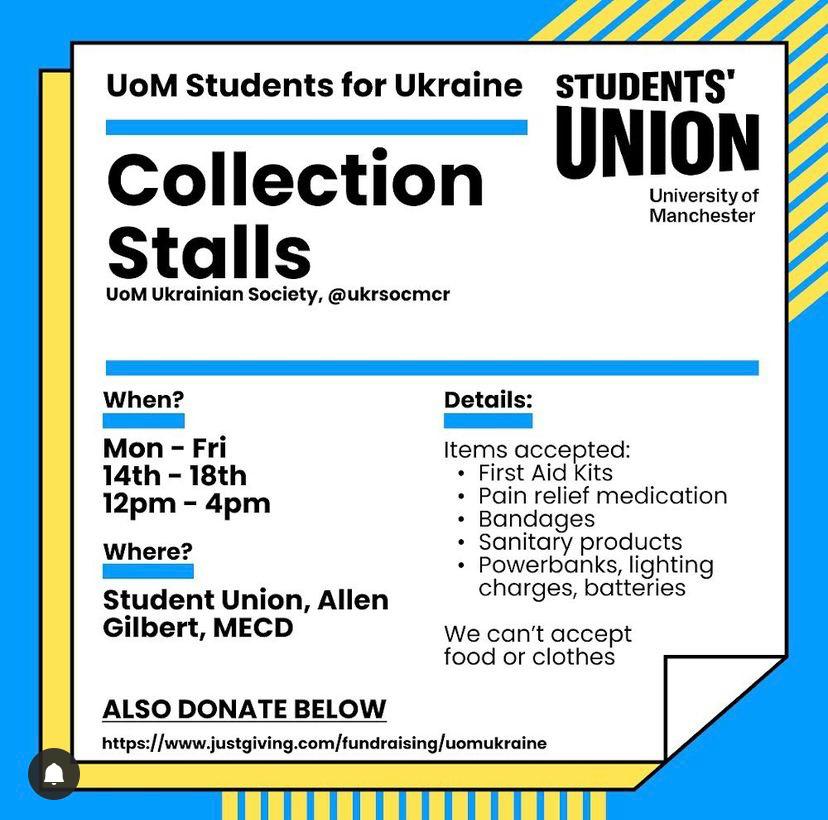 Sport A to Z
View our A to Z of all the sports that we offer at Manchester.
Activities A to Z
Take a look at all the activities we offer to get you more active at Manchester.