Sporticipate
A wide and varied range of accessible, inclusive sport and activity for everyone.
About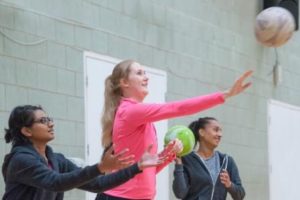 Our recreational sport offer is entitled Sporticipate, and is the entry level programme for all students and staff at The University of Manchester.
All sessions, programmes and events are open to all abilities, specifically people who are new to the activity or complete beginners. All sessions provide equipment and the sessions are facilitated by the UoM Sport Workforce.
Sportcipate runs a full weekly drop in timetable, structured blocks of 'Learn To' coached sessions and regular large scale events. All are either free or at very low cost, which helps you stay fit and active during your time on campus. 
With our #ActiveAnywhere campaign students, staff and the University's wider community can become, and remain active regardless of where they are.
January update: Staying Active During National Lockdown
Don't let the current restrictions stop you being active! 
Whilst we know that a large number of our programmes cannot take place and sport facilities across the country are having to shut, it has never been more important to keep active to support your health and wellbeing.
Over the next few months we will continue to be providing resources to support you in getting, or staying, active. Keep an eye on the #ActiveAnywhere campaign and follow us on our @UoMSport social media channels to hear about the latest opportunities.
As we work on bringing you more programmes, continue to try and take time out of your day to exercise. It is important to remember that even in the full current lockdown, government guidance allows:
Local outdoor exercise in a public place once a day with your household, support bubble, on your own or with up to one other person from another household (socially distanced) 
Unlimited exercise within your own place of residence on your own, with your household or support bubble
So whether its just doing some chair based stretches and making a point to get up to move around each hour or planning in some time each day to go for a walk/run or take part in a home workout; make the time to keep active and look after yourself!
Timetable and More Information
Below is our current online timetable. All links to join the sessions are included.
Monday

Tuesday

Wednesday

Thursday

Friday

Saturday

Sunday

*Stronger Together Pilates

13:00-14:00
St Peters (Zoom)

*Breakfast Yoga

8:30-9:30
St Peters (Zoom)

*Wednesday Workout (HIIT)

07:30-8:15
UoM (Zoom)

*Resistance Band Workout

12:30-13:15
UoM Sport(Zoom)

*Functional Training with Matt

11:00-11:45
UoM (Zoom)

*Hatha Yoga

11:30-12:30
UoMYogaSoc (Zoom)

*Power Yoga

10:30-11:30
UoMYogaSoc (Zoom)

*Pilates Back Workout

13:00-13:30
UoM (Zoom)

*Vinyasa Yoga

17:30-18:30
UoMYogaSoc (Zoom)

*Athletic Pilates

16:30-17:15
UoM (Zoom)

*Friday Flex

12:00-12:30
UoM (Zoom)

*Monday Movement (HIIT)

16:30-17:30
UoM (Zoom)

*Hatha Yoga

18:00-19:00
UoMYogaSoc (Zoom)

*Mindfulness Drop In

13:00-14:00
St Peters (Zoom)
Drop in (Currently not running)
Free weekly timetable running each semester.
Over 70 hours of free accessible activity delivered on campus.
Meet new people and find exciting new ways to socialise through sport and activity.
No commitment! Just turn up and give it a go, try as many activities as you like.
Variety of sports and activities ranging from Team Sports, Individual Sports, Dance, Martial arts, Fitness and more!
Clear pathway of development if you find the sport you love!
Register here to be kept up to date with all Sporticipate related activities. It takes seconds and we will only email you with relevant information.
Staff Sport
Sporticipate is open to all staff.
Specific staff only sessions and activities are also scheduled throughout the year.
For more information and to see what else is available for staff please visit the Staff Sport Website or email staff.sport@manchester.ac.uk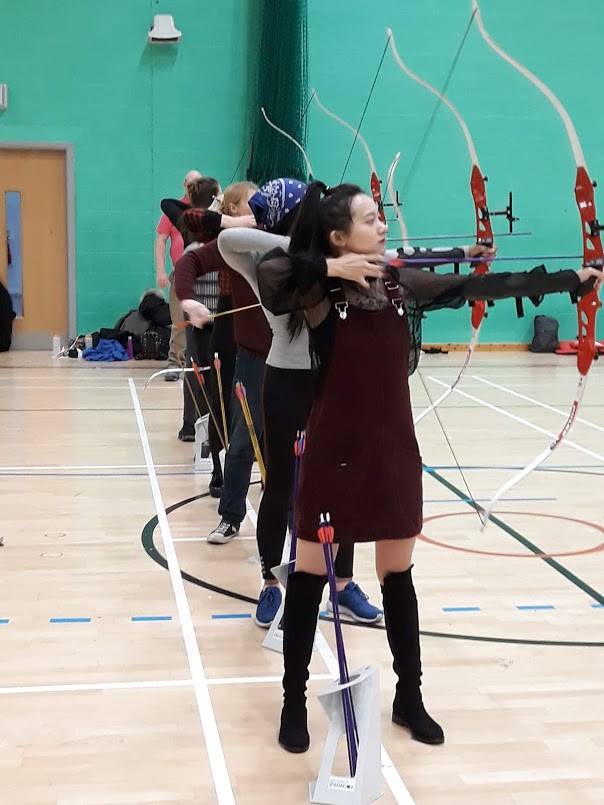 Registering For Sessions Using Playwaze
In order to attend our Sporticipate sessions you must register on Playwaze and click attending session.
1. Register an account on Playwaze by using the button below. By using your university email you will automatically join The University of Manchester organisation. Search and join the Sporticipate Community.
2. On the Sporticipate community click 'sessions' and find the sport you'd like to attend.
3. Find the session and date that you will be attending and click the green button on the right that says 'I am going'.
4. If you change your mind and you can no longer make it to the session, you must update your response within playwaze as places are limited.
We look forward to seeing you soon at a Sporticipate session soon!
Sign up for Sporticipate updates
Register for Sporticipate updates and be kept up to date with all relevant information.
Sport and Activities
See the sport and activities we have available at the Armitage Centre and more widely across UoM Sport.
Volunteer with Sporticipate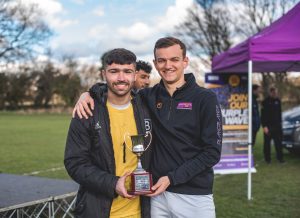 We require dedicated and passionate individuals to take on leadership roles as part of our successful and ever growing participation programme Sporticipate
This role requires you to be in charge of recruitment and marketing of the participation sessions as well as to run them. You will be offered funding towards qualifications and training to increase your skills and knowledge.
This role is suited to individuals with a passion to lead or to a couple or group each with different skills – so you can do it with a friend, colleague or team mate.
Becoming a Sport Leader will be one of the ways in your university career to increase your employability skills. By leading in this way, you will be learning and developing transferable skills which will be of great use to you once you graduate from university. We even offer free workshops on what this means and how to portray what you have done to future employers.
Applications can be made between 1st May and the end of September 2021.
Please note that due to the covid -19 pandemic you may not get an immediate response to any questions surrounding your application but be assured we will reply to you as soon as is possible.
If you would like this as your new challenge please tell us in no more than 500 words 'Why do you want to be Sport Leader and what do you feel you could offer.'
This role is open to students and staff of the University of Manchester.
Undergraduate students taking on this role can use their volunteering towards the Step up and Lead section of the Stellify Award.
Questions and applications should be sent to email : sportsvolunteer@manchester.ac.uk
Sport A to Z
View our A to Z of all the sports that we offer at Manchester.
Activities A to Z
Take a look at all the activities we offer to get you more active at Manchester.