Sporticipate
A wide and varied range of accessible, inclusive sport and activity for everyone.
About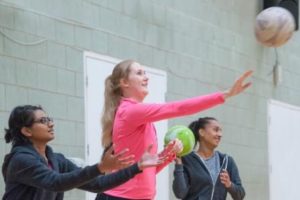 Our recreational sport offer is entitled Sporticipate, and is the entry level programme for all students and staff at The University of Manchester.
Search for our list of activities via the Playwaze activity finder here
All sessions, programmes and events are open to all abilities, specifically people who are new to the activity or complete beginners. All sessions provide equipment and the sessions are facilitated by the UoM Sport Workforce.
Sportcipate runs a full weekly drop in timetable, structured blocks of 'Learn To' coached sessions and regular large scale events. All are either free or at very low cost, which helps you stay fit and active during your time on campus. 
With our #ActiveAnywhere campaign students, staff and the University's wider community can become, and remain active regardless of where they are.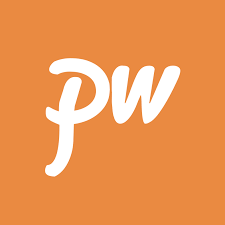 ALL our activities are managed and run through the Playwaze app/website.
Search for and join the 'University of Manchester Sport' from their we have lots of communities to join including Sporticipate.
Click here to join our Sporticipate community. You can register and take part in the range of activities on offer quickly and easily for free.  
Sporticipate Exam De-Stress 17th Jan – 28th Jan
Looking to get out from behind the desk and get active? Sporticipate is here to make sure that you are staying active and healthy over exam period. Exercise is a great way to unwind and refresh after long study periods. All sessions can be found on the Playwaze Community and there is a range of well-being based (live and online) activities with a selection of outdoor sporting activities. Use the Activity Finder to book onto any De-Stress session with the De-Stress logo.  
Click here for the full timetable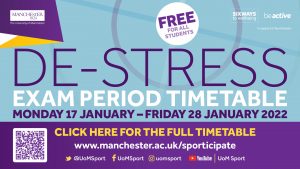 Drop in sessions (starting from 31st January)
Free weekly timetable running each semester. Sporticipate semester one runs from 4th October to 12th December.
Find all our sessions here
Over 70 hours of free accessible activity delivered on campus.
Meet new people and find exciting new ways to socialise through sport and activity.
No commitment! Just turn up and give it a go, try as many activities as you like.
Variety of sports and activities ranging from Team Sports, Individual Sports, Dance, Martial arts, Fitness and more!
Clear pathway of development if you find the sport you love!
To take part you must download the Plawaze app (available via Android/App store). Once downloaded you can join the 'University of Manchester' then search for Sporticipate and all our intramural Sports Leagues!
Join the Sporticipate community here once you have the Playwaze app.
Staff Sport
Sporticipate is open to all staff.
Specific staff only sessions and activities are also scheduled throughout the year.
For more information and to see what else is available for staff please visit the Staff Sport Website or email staff.sport@manchester.ac.uk
Volunteer with Sporticipate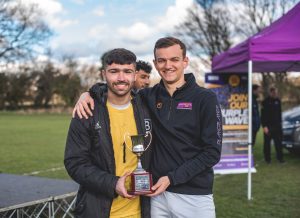 We require dedicated and passionate individuals to take on leadership roles as part of our successful and ever growing participation programme Sporticipate
This role requires you to be in charge of recruitment and marketing of the participation sessions as well as to run them. You will be offered funding towards qualifications and training to increase your skills and knowledge.
This role is suited to individuals with a passion to lead or to a couple or group each with different skills – so you can do it with a friend, colleague or team mate.
Becoming a Sport Leader will be one of the ways in your university career to increase your employability skills. By leading in this way, you will be learning and developing transferable skills which will be of great use to you once you graduate from university. We even offer free workshops on what this means and how to portray what you have done to future employers.
If you would like this as your new challenge please tell us in no more than 500 words 'Why do you want to be Sport Leader and what do you feel you could offer.'
This role is open to students and staff of the University of Manchester.
Undergraduate students taking on this role can use their volunteering towards the Step up and Lead section of the Stellify Award.
Questions and applications should be sent to email : sportsvolunteer@manchester.ac.uk
Sport A to Z
View our A to Z of all the sports that we offer at Manchester.
Activities A to Z
Take a look at all the activities we offer to get you more active at Manchester.