Purple Wave 2.5/5k Run 2023
Purple Wave 2.5/5k Run 2023!
The Purple Wave continues in 2023 with our 2.5k and 5k event! This event will be hosted in Platt Fields Park on Wednesday 1st March.
We want as many staff, students, alumni, and friends as possible to join us as a part of the Purple Wave community – running, walking, or jogging. It doesn't matter if you have never taken part in an organised run before or if you are a seasoned runner- this event is for everyone.
Timings of waves:
12:20pm – 5k
1:30pm – 2.5k
2:15pm – 5k
Registration is via the Students Union website under the Events sections. To go directly to the registration page click this link, entry costs £3 (+£5 if you would like to purchase a purple t-shirt to run in). If you are a member of staff, an alum, or a friend of the University, you should use the 'Public' button.
If you choose to register as a Purple Wave fundraiser, supporting Manchester's Cancer Research, your ticket will be free to you with no minimum fundraising target.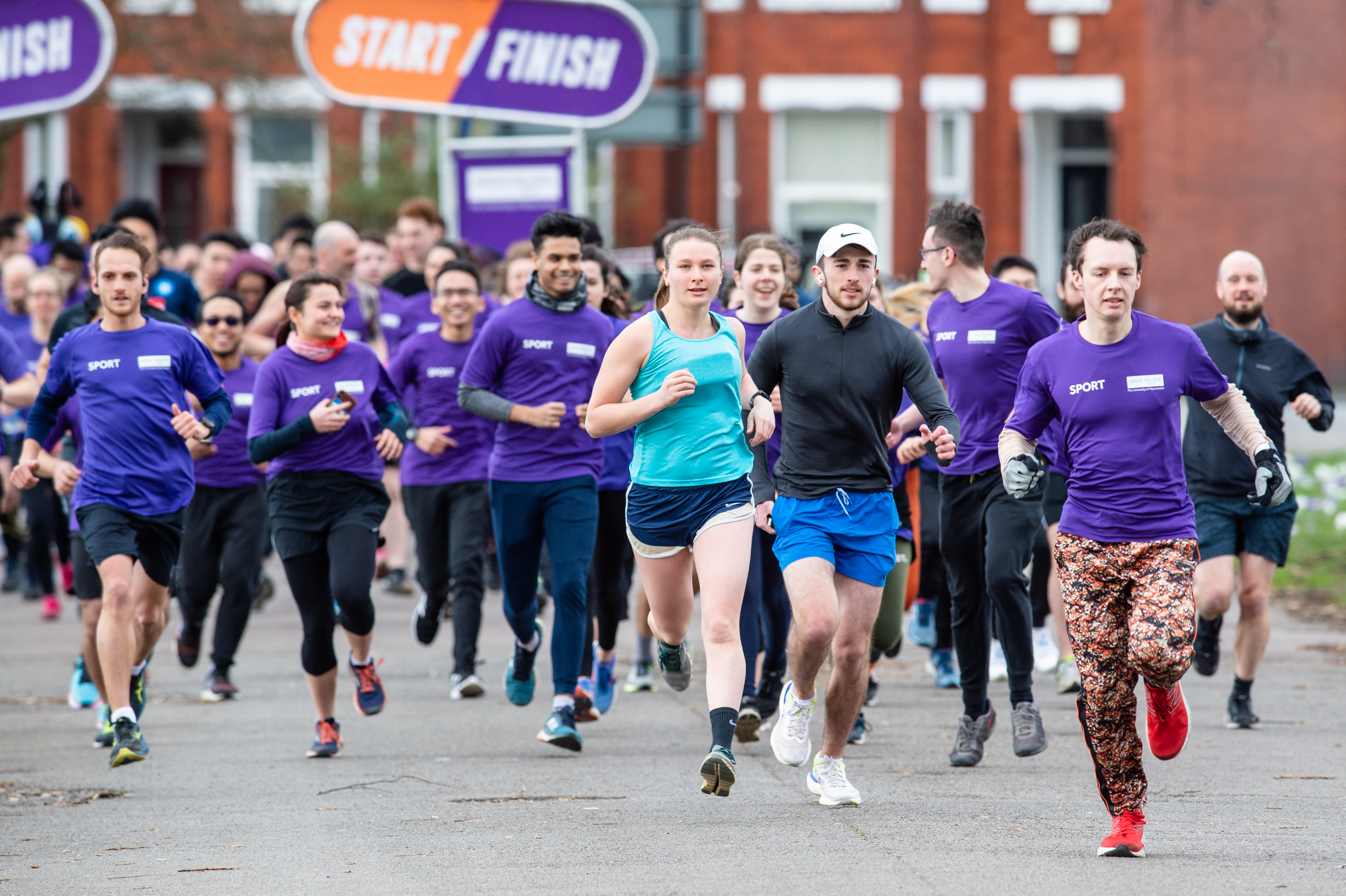 Once registered, you will receive further event day information, have access to training plans and support and hear first hand about future Purple Wave events. 
If you would like to volunteer to support the event please visit our Volunteering in sport page for all details on how to get involved. 
Any enquires please contact: purplewave@manchester.ac.uk or pop in to the Sport office, located on the 1st floor of the SU. 
Find out more about Purple Wave events events at UoM Sport.