Boat House
Our university boat house located just a small distance away from campus.
About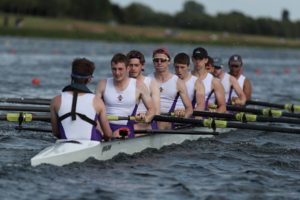 The Boat House is a 20-minute cycle from the Fallowfield campus, with an ever growing fleet of boats of all classes, enough for all four squads of the University of Manchester Boat Club to train simultaneously.
The facility allows for training across a12km stretch of the Bridgewater Canal, a calm, undisturbed stretch of water accessible all year round.
Facilities
Boat Storage
Changing and showering facilities
Bike Storage
Car Parking
Access to Bridgewater Canal
Opening hours
Dependant on activities delivered through the university boat club
Prices
Memberships are provided through the university boat club.
Further information is available on the sport and activities section of the website.
Accessibility
Disable Access.
Disabled Changing.
Disabled Parking.
Disabled Showers, not toilets.
No lift, single storey.
Our Rowing Club
Find out more about our rowing club .
Sports Clubs
Find out more about our sports clubs including rowing at Manchester.
Sport and Activities
See more sport and activities we have available across UoM Sport.
Address
Dane Road
Sale
Manchester
M33 7BP
Contact Us
0161 306 9988
sport@manchester.ac.uk