Netball
Everything you need to know about netball at the University of Manchester.
About
We have a broad range of opportunities to get involved in netball at The University of Manchester with everything from drop in sessions to high level university competition with our University of Manchester Netball Club.
All the information you need to know about netball should be here but if you do have any further questions, we would love to hear from you.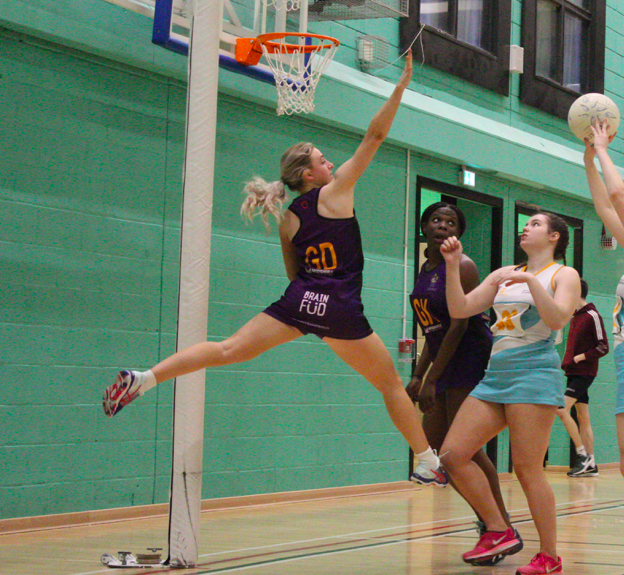 Sporticipate Sessions
Our recreational sport offer is entitled Sporticipate, and is the entry level programme for all students and staff at The University of Manchester.
All sessions, programmes and events are open to all abilities, specifically people who are new to the activity or complete beginners. All sessions provide equipment and the sessions are facilitated by the UoM Sport Workforce.
Sportcipate runs a full weekly drop in timetable, structured blocks of 'Learn To' coached sessions and regular large scale events. All are either free or at very low cost, which helps you stay fit and active during your time on campus.
Sport League Sessions
Sport Leagues are a great way to play the sport you love in a friendly social environment. There are longstanding teams and sports that have a great tradition in the Campus Leagues which you can be part of. However, there is always space for new teams!
Our entries can come from societies, courses and halls entering competitions in addition to groups of friends coming together to forms teams to take part in our weekly activities.
Booking activities with friends
We have lots of availability across the day to play sports at our facilities across the city. You can book courts at our facilities at a time to suit you and play with a group of friends.
We have courts available at the Armitage Sports Centre or at Sugden Sports Centre giving you flexibility on when you play.  Facilities can be booked online for sessions but if you have any additional questions, you can contact the facilities for support.
Sporticipate information
Find out more about our sporticipate sessions and activities.
League information
Find out more about our leagues and how to enter.
Book courts at Armitage
Book courts at the Armitage Sports Centre on Fallowfield Campus.
Book Sugden
Book courts at the Sugden Sports Centre on Oxford Road in the City Centre.
Netball Club
At the University of Manchester, the esteemed Women's Netball Club represents the University in a variety of BUCs leagues, with our 1st team competing in the Northern Premier League and our 6th team playing other universities' 1st teams. As a Focus Sport, we are regarded as one of the top 4 sports clubs at the university with the capacity to fully support the most talented athletes and maintain the high standards of netball we have achieved so far for all 6 teams. Alongside training and matches, we participate in various social events and community outreach projects: from coaching at our partner youth netball club in north Manchester, to regularly volunteering at a local soup kitchen and raising lots of money for charities close to the hearts of our members. Our previous volunteering and charity work helped us win the Social Responsibility Award as the most charitable club at the University of Manchester. Our club is committed to providing more than just a sporting experience, and we aim to make the transition to university a little easier. With a mother/daughter scheme and a dedicated wellbeing officer, we do our best to integrate new and returning members and create a support network like no other.
Club Philosophy
As a proudly all-female led sport, the University of Manchester Women's Netball Club aims to provide a competitive environment on the court, and a close-knit, warm, and welcoming environment off the court. Teamwork and dedication are at the core of the club's values and play an active role in the success of the club and each individual. With a significant number of members, the club also works hard to increase participation and improve the standard of netball throughout the north west, by participating in external tournaments and matches, as well as assisting with both Sporticipate and Campus League, providing a strong network of sporting opportunities throughout the university.
Club Training Times and Venues
Training times and venues will be confirmed soon.
Teams
We are proud to have 6 very high performing teams, allowing us to offer more young women the opportunity to represent their university in netball. Each team is equally supported and given the necessary means to thrive and succeed.
Club Memberships
Membership details will be confirmed soon.
Contact Netball Club
Get in touch with the club and see how you can get involved.
Find out more
Find out more about our clubs and what we do at the University of Manchester.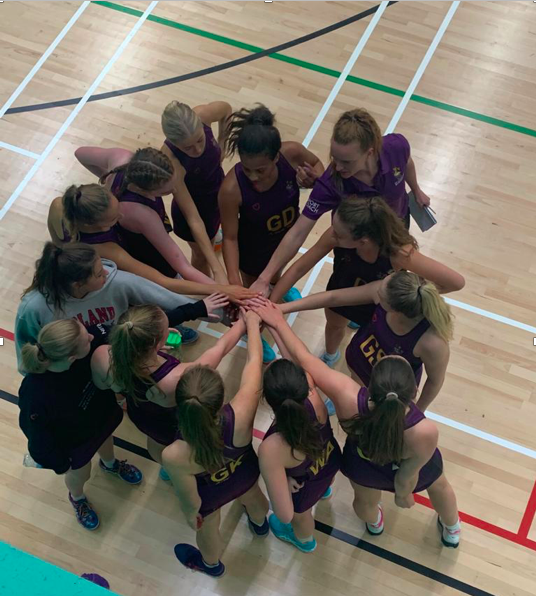 Sport and Activities
See our wide range of opportunities to get involved and be active in Manchester.
Sport A to Z
View our A to Z of all the sports that we offer at Manchester.
Activities A to Z
Take a look at all the activities we offer to get you more active at Manchester.