Volleyball
Everything you need to know about volleyball at the University of Manchester.
About
We have a broad range of opportunities to get involved in volleyball at The University of Manchester with everything from drop in sessions to high level university competition with our University of Manchester Volleyball Club.
All the information you need to know about volleyball should be here but if you do have any further questions, we would love to hear from you.
Sporticipate Sessions
Our recreational sport offer is entitled Sporticipate, and is the entry level programme for all students and staff at The University of Manchester.
All sessions, programmes and events are open to all abilities, specifically people who are new to the activity or complete beginners. All sessions provide equipment and the sessions are facilitated by the UoM Sport Workforce.
Sportcipate runs a full weekly drop in timetable, structured blocks of 'Learn To' coached sessions and regular large scale events. All are either free or at very low cost, which helps you stay fit and active during your time on campus.
Sport League Sessions
Sport Leagues are a great way to play the sport you love in a friendly social environment. There are longstanding teams and sports that have a great tradition in the Campus Leagues which you can be part of. However, there is always space for new teams!
Our entries can come from societies, courses and halls entering competitions in addition to groups of friends coming together to forms teams to take part in our weekly activities.
Booking activities with friends
We have lots of availability across the day to play sports at our facilities across the city. You can book courts at our facilities at a time to suit you and play with a group of friends.
We have courts available at the Armitage Sports Centre or at Sugden Sports Centre giving you flexibility on when you play.  Facilities can be booked online for sessions but if you have any additional questions, you can contact the facilities for support.
Sporticipate information
Find out more about our sporticipate sessions and activities.
League information
Find out more about our leagues and how to enter.
Book courts at Armitage
Book courts at the Armitage Sports Centre on Fallowfield Campus.
Book Sugden
Book courts at the Sugden Sports Centre on Oxford Road in the City Centre.
Club Philosophy
UMVC is an international family with members from over 35 nationalities whose aim is to encourage kinship and inclusivity across all teams . UMVC takes pride in the fact that we not only focus on the competitive excellence but also the mental health and wellbeing of all our players.
We recognise that as a volleyball club, we serve a greater purpose to the community via service and philanthropy. Through our diversity, the UMVC places an emphasis on bringing change to society through our sport and networking in Greater Manchester.
Club Training Times and Venues
Training times and venues will be confirmed soon.
Teams
Men's and Women's 1st, 2nd and 3rd teams
Club Memberships
Membership details will be confirmed soon.
Contact Volleyball Club
Get in touch with the club and see how you can get involved.
Find out more
Find out more about our clubs and what we do at the University of Manchester.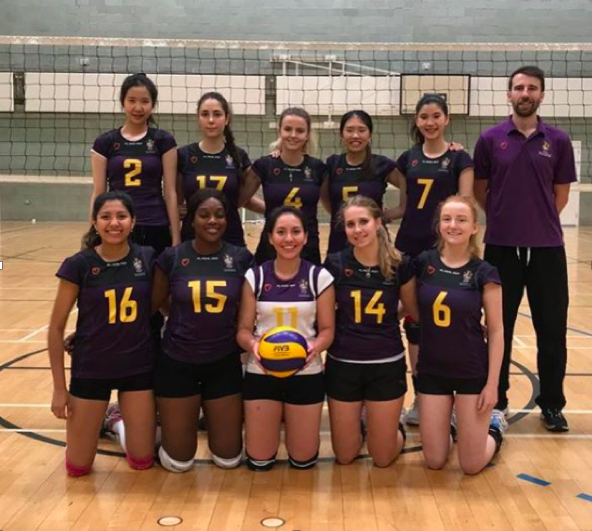 Sport and Activities
See our wide range of opportunities to get involved and be active in Manchester.
Sport A to Z
View our A to Z of all the sports that we offer at Manchester.
Activities A to Z
Take a look at all the activities we offer to get you more active at Manchester.