Water Polo
Everything you need to know about water polo at the University of Manchester.
About
We have a broad range of opportunities to get involved in water polo at The University of Manchester with everything from drop in sessions to high level university competition with our University of Manchester Water Polo Club.
All the information you need to know about water polo should be here but if you do have any further questions, we would love to hear from you.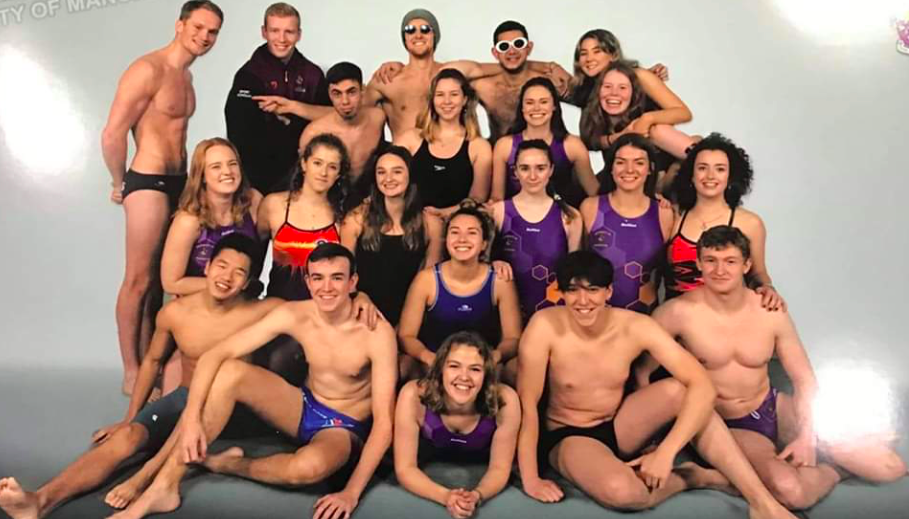 Sporticipate Sessions
Our recreational sport offer is entitled Sporticipate, and is the entry level programme for all students and staff at The University of Manchester.
All sessions, programmes and events are open to all abilities, specifically people who are new to the activity or complete beginners. All sessions provide equipment and the sessions are facilitated by the UoM Sport Workforce.
Sportcipate runs a full weekly drop in timetable, structured blocks of 'Learn To' coached sessions and regular large scale events. All are either free or at very low cost, which helps you stay fit and active during your time on campus.
Sporticipate information
Find out more about our sporticipate sessions and activities.
Water Polo Club
We welcome all members no matter their experience. We cater to those who want to play competitively or socially. If you are new to the sport we will provide a fun and supportive atmosphere for you to learn. If you are an experienced player, then our 1st Teams play regular competitve matches against some of the best university teams in the UK. We currently have 4 teams (2 mens, 2 womens) who play in BUCS leagues.   We offer full and half year memberships.  If you still aren't convinced to join, we have regular socials and in recent years have been on tour to Spain and Croatia.  We run an annual 'This Girl Can' event where we invite local schoolgirls to learn water polo in a relaxed and friendly environment, this allows us to make a difference within our local community. We also regularly fundraise for charity. Please find our training times below. There are also extra swimming and fitness options for our top teams, or if you're new to Water Polo and want to learn the basics at an easy pace, please check the university's Sporticipate page. Come and get involved!
Club Philosophy
We want you to find a home here at UoM Water Polo.We are dedicated to providing a wholesome environment for both social and competitive water polo, and equipping individuals to serve the community through sport.
Club Memberships
Membership details will be confirmed soon.
Contact Water Polo Club
Get in touch with the club and see how you can get involved.
Find out more
Find out more about our clubs and what we do at the University of Manchester.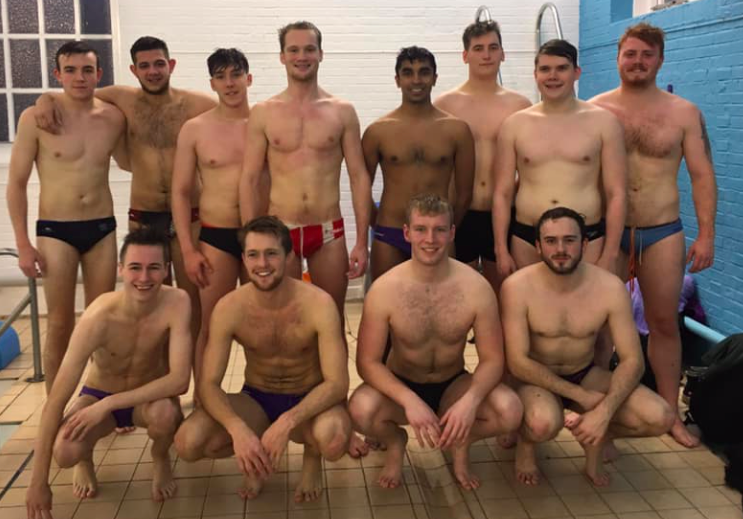 Sport and Activities
See our wide range of opportunities to get involved and be active in Manchester.
Sport A to Z
View our A to Z of all the sports that we offer at Manchester.
Activities A to Z
Take a look at all the activities we offer to get you more active at Manchester.