#ActiveAnywhere
A wide and varied range of accessible, inclusive sport and activity for everyone.
About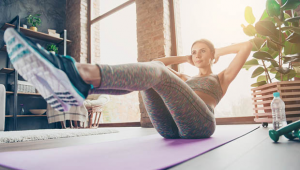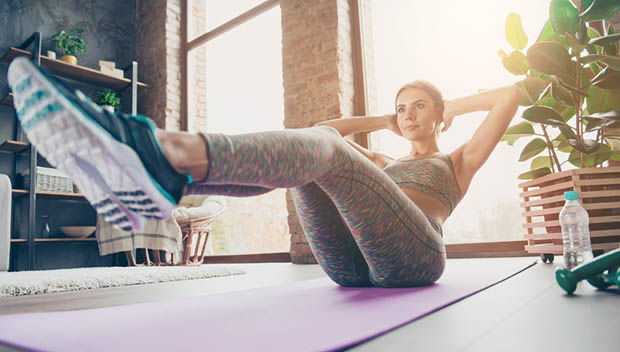 With our #ActiveAnywhere campaign students, staff and the University's wider community can become, and remain active regardless of where they are.
Staying Active During National Lockdown
Don't let the current restrictions stop you being active! 
Whilst we know that a large number of our programmes cannot take place and sport facilities across the country are having to shut, it has never been more important to keep active to support your health and wellbeing.
Over the next few months we will continue to be providing resources to support you in getting, or staying, active. Keep an eye on the sections below and follow us on our @UoMSport social media channels to hear about the latest opportunities.
As we work on bringing you more programmes, continue to try and take time out of your day to exercise. It is important to remember that even in the full current lockdown, government guidance allows:
Local outdoor exercise in a public place once a day with your household, support bubble, on your own or with up to one other person from another household (socially distanced) 
Unlimited exercise within your own place of residence on your own, with your household or support bubble
So whether its just doing some chair based stretches and making a point to get up to move around each hour or planning in some time each day to go for a walk/run or take part in a home workout; make the time to keep active and look after yourself!
To make sure you are fully aware of what exercise you can do during the current restriction Sport England have released a number of frequently asked questions that can be accessed here. 
PurpleWave
The PurpleWave brings together thousands of University students staff and alumni through our mass participation running, walking or jogging events! 
Download the UoM Sport app
Download the UoM Sport app and have instant access to all programmes and activities. 
Sport and Activities
See the sport and activities we have available at the Armitage Centre and more widely across UoM Sport.
Purple Wave 
The Purple Wave is UoM Sports mass participation event, bringing together the UOM community to run, walk or jog as part of the Manchester 10k event. To view all purple wave information and sign up to events click here 
Running and Walking 
There are plenty of opportunities to access running and walking groups and routes. Visit our Running and Walking page to find out more. 
Sport A to Z
View our A to Z of all the sports that we offer at Manchester.
Activities A to Z
Take a look at all the activities we offer to get you more active at Manchester.