Korfball
Everything you need to know about korfball at the University of Manchester.
About
We currently offer korfball through our sport club programme. Our University of Manchester Korfball Club works hard to provide opportunities for players both new to the sport and within our BUCS programme to support those who want to perform in high level university competition. Whilst we don't currently offer korfball through our Sporticipate or our Sport League programmes, we are constantly reviewing how we can get more students involved in sport. 
All the information you need to know about korfball should be here but if you do have any further questions, we would love to hear from you.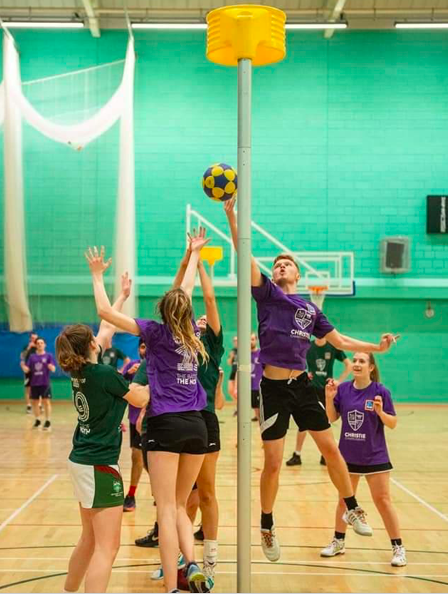 Korfball Club
Korfball is a fast-paced, mixed gender sport originating in the Netherlands, which many people have never heard of before coming to uni. We train in the Armitage Sports Centre during the week, and play against local teams and universities in weekly league matches. We host socials almost every week, with a highlight of the year being the annual Attila Korfball Tournament in Eindhoven. Lots of people join this exciting sport every year, so don't be afraid to come along and try something new!
Club Philosophy
-The club prides itself on having an inclusive and welcoming atmosphere, with a mix of players from 1st years to PhD students.
-We have teams to cater for all levels of ability: whether that's competing at the highest level or just starting out. 
Club Training Times and Venues
Training times and venues will be confirmed soon.
Teams
We have 3 teams which compete in the North West league with other local teams, as well as all participating in BUCS National competitions.
Club Memberships
Membership details will be confirmed soon.
Contact Korfball Club
Get in touch with the club and see how you can get involved.
Find out more
Find out more about our clubs and what we do at the University of Manchester.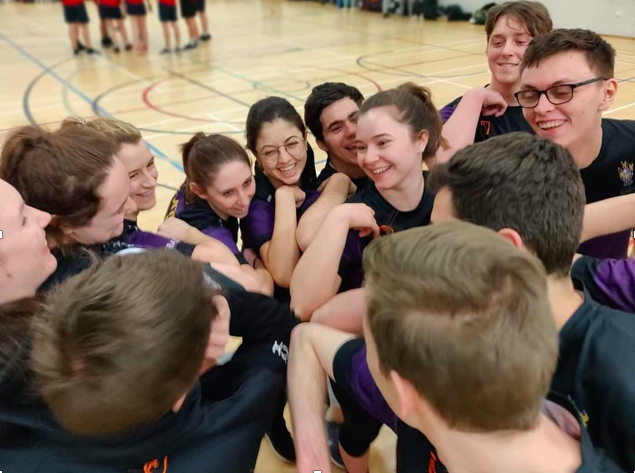 Sport and Activities
See our wide range of opportunities to get involved and be active in Manchester.
Sport A to Z
View our A to Z of all the sports that we offer at Manchester.
Activities A to Z
Take a look at all the activities we offer to get you more active at Manchester.