One to One Support
We provide all the support you need to be active including on a one to one basis. This can provide extra motivation to be active or additional support in areas that are based on your specific needs.
About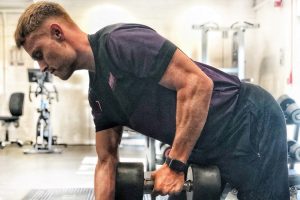 We offer a range of services to provide you with the individual and tailored support that you need to stay fit, healthy and active.
Our fitness instructors can work with you to ensure that you are safe and confident in using our facilities, provide you with tailored programmes to support your training goals and tests to monitor how well you are doing against those goals.
Our physiotherapists can support you in making the most of your activity.  This may be through rehabilitation, preventative therapies or supporting you with longer term conditions.
Gym Equipment Orientation
This is a one to one session with one of our qualified fitness instructors to introduce you to the equipment in our fitness facility. The session will focus on all cardiovascular and resistance equipment. The session duration is between 30-45 minutes, and it's totally flexible to your current levels of fitness.
Ideal for members who are new to a gym environment
Fitness staff will help you to understand the key health and safety aspects of the gym equipment
A great chance to speak with a member of staff and get exercise advice to help you get started.
FREE
Personal Workout Programme
This is a tailored set workout plan designed for your fitness goals. Personalised training programmes consist of an initial consultation including a 10-15 minute meeting with a fitness consultant. Our qualified fitness staff will run through the programme, delivering basic training advice to include the correct intensity and execution of exercises.
Suitable for everyone, especially if you are new to the gym.
Programmes are designed by a fitness instructor to meet individual's needs for a more effective workout
An intensity and length of the programme can be tailored to your requirements. Once you have completed your personal programme you can choose to renew it
£12.00
Free Weights Induction
This is a one to one session with one of our qualified fitness instructor, perfect for those who want to learn how to lift weights in a safe manner. Familiarise yourself with using Olympic benches, squat and power racks, dumbbells and many more! Learn the correct techniques and purpose for exercises such as squats, deadlifts and bench presses to boost your confidence to work out more effectively.
Suitable for members who conducted an induction first
Ideal for members who are looking to incorporate weightlifting into their gym programme
A great chance to learn how to use different free weight equipment in a safe manner
Duration – 45-60 minutes
FREE
Physiotherapy
Whether it's the need to recover from an injury which is affecting your ability to work and study, getting on your bike and playing 5-a-side at the weekend, or involves a more complex sports specific issue which is affecting your ability to perform on a Wednesday, The Physio Clinic will strive to help.
The Physio Clinic is based at The Armitage Sports Centre and appointments can be made via reception (in person or over the phone). Appointments will last 30 mins, with discounted rates available for students and staff.
AU Club Member
UoM Student
Staff & Other Student
Public
Physiotherapy
£15.00
£20.00
£30.00
£35.00
Download My Wellness App
Click this link to…..
Sport and Activities
See the sport and activities we have available at the Armitage Centre and more widely across UoM Sport.
Massage and Beauty therapy
We offer a range of holistic therapies at the university with treatments available on campus.
Based in the treatment room (G.62) in the Wellbeing Rooms
Treatments will resume from January 2022
Abby Crowhurst - Massage & Beauty Therapy (Beauty Bee) - Wednesday
Specialises in providing a bespoke beauty service and massage therapy with over 22 years of experience.
Miriam Waters-Lopez - Massage - Monday
Specialises in Advanced Sports massage, Swedish massage, Deep Tissue massage, Slimming treatment, Constipation treatment, Initiation & Face Shiatsu, Foot and Hand massage, Relaxation massage, Therapeutic massage.
Appointments via:
Sport A to Z
View our A to Z of all the sports that we offer at Manchester.
Activities A to Z
Take a look at all the activities we offer to get you more active at Manchester.