One to One Support
We provide all the support you need to be active including on a one to one basis. This can provide extra motivation to be active or additional support in areas that are based on your specific needs.
About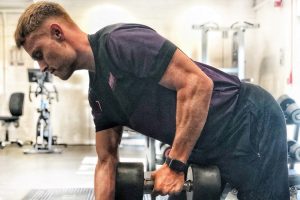 We offer a range of services to provide you with the individual and tailored support that you need to stay fit, healthy and active.
Our fitness instructors can work with you to ensure that you are safe and confident in using our facilities, provide you with tailored programmes to support your training goals and tests to monitor how well you are doing against those goals.
Our physiotherapists can support you in making the most of your activity.  This may be through rehabilitation, preventative therapies or supporting you with longer term conditions.
Download My Wellness App
Click this link to…..
Sport and Activities
See the sport and activities we have available at the Armitage Centre and more widely across UoM Sport.
Massage and Beauty therapy
We offer a range of holistic therapies at the university with treatments available on campus.
Based in the treatment room (G.62) in the Wellbeing Rooms
Treatments will resume from January 2022
Abby Crowhurst - Massage & Beauty Therapy (Beauty Bee) - Wednesday
Specialises in providing a bespoke beauty service and massage therapy with over 22 years of experience.
Miriam Waters-Lopez - Massage - Monday
Specialises in Advanced Sports massage, Swedish massage, Deep Tissue massage, Slimming treatment, Constipation treatment, Initiation & Face Shiatsu, Foot and Hand massage, Relaxation massage, Therapeutic massage.
Appointments via:
Sport A to Z
View our A to Z of all the sports that we offer at Manchester.
Activities A to Z
Take a look at all the activities we offer to get you more active at Manchester.