Refreshers Fair
Join us for The University of Manchester Refreshers Fair
Refreshers Fair 
Find out about our sports opportunities here at Manchester. 
Whether it's elite sport you're interested in, volunteering, fitness classes or just meeting new people who enjoy playing sport, we have something for everyone!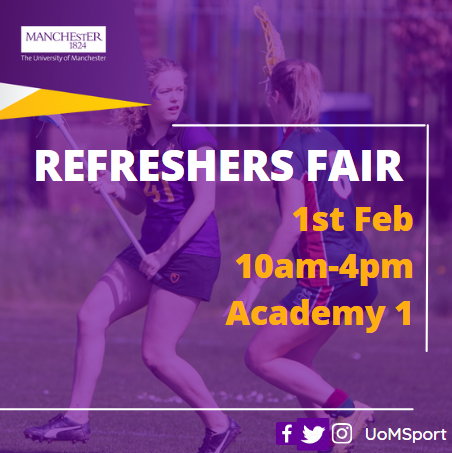 The Fair will be taking place on Tuesday 1st Feb in Academy 1 on Oxford Road, next to the Students Union.
It will be open from 10am-4pm for you to come and look around and ask questions. It's not too late to join a club or find out about Sport at Manchester, whatever you are interested in!
The following sports clubs will be there in attendance, but feel free to come and ask questions about anything!
Softball
Table Tennis
Jiu Jitsu
Quidditch
M Rugby League
W Rugby League
Mixed and M Lacrosse
Cue Sports
Volleyball
Pole and Burlesque
Cross Country
Korfball
Fencing
Dodgeball
Badminton
Mountaineering-Climbing
We are looking forward to seeing you there!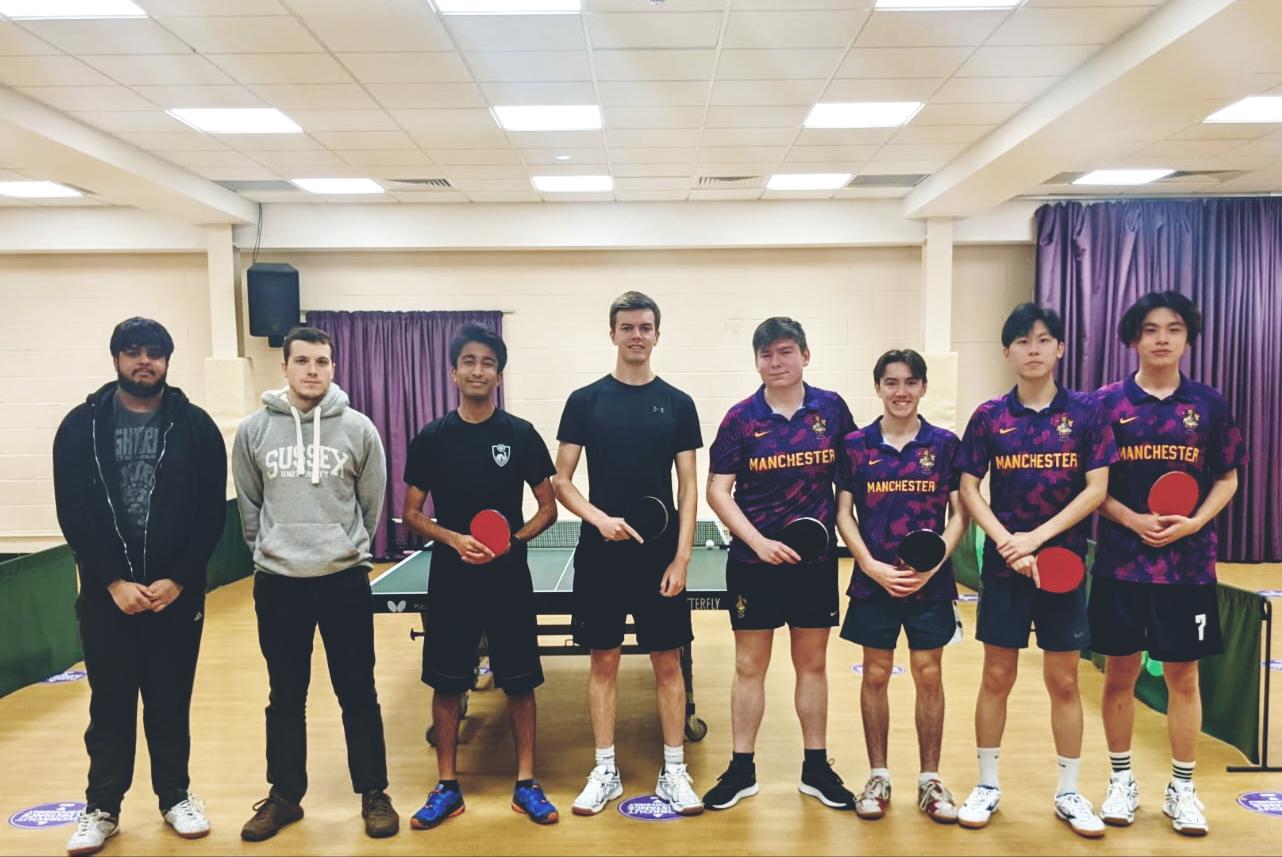 Gyms & Fitness Class FAQs
Where Are The Gyms and How Much Do They Cost?
What Fitness Classes Do You Do?