News
All the news from across UoM Sport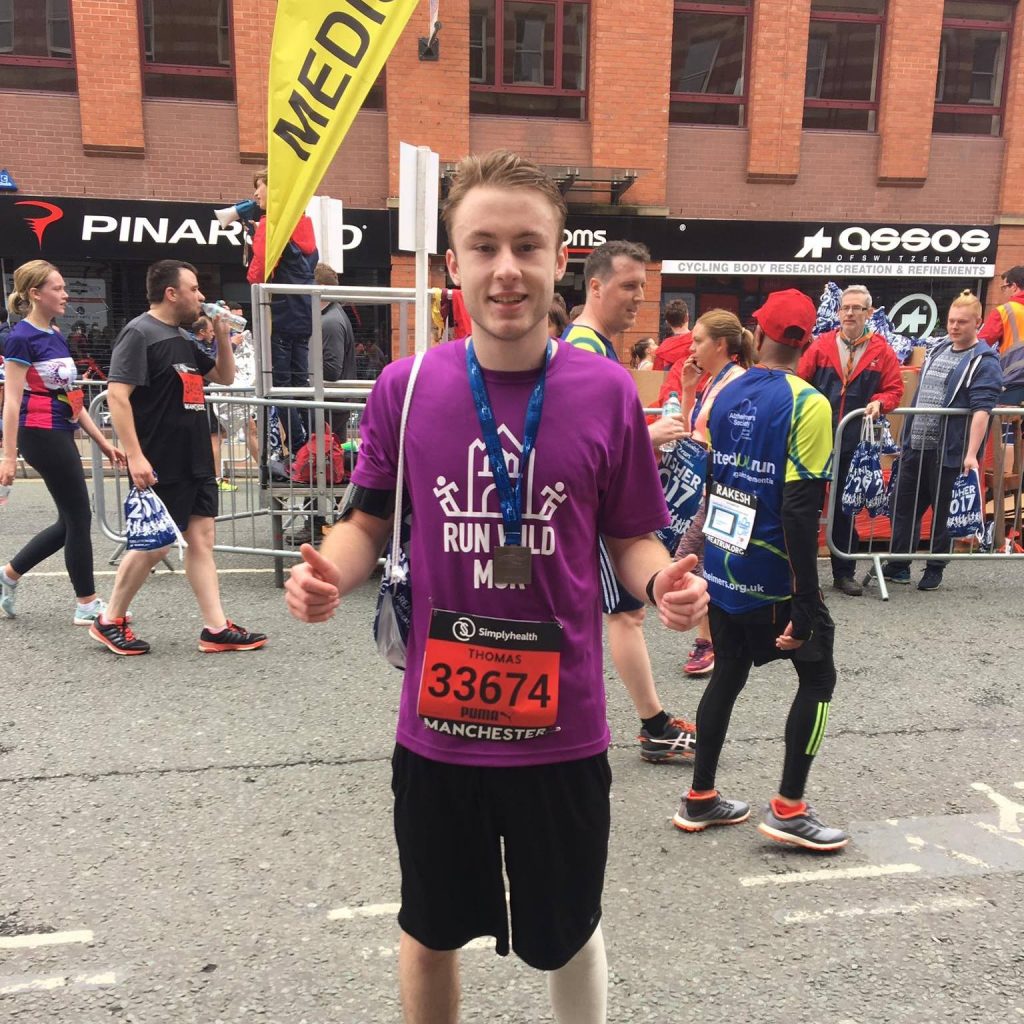 England Athletics North West Young Volunteer of the Year.
UoM Sport would like to congratulate Thomas Lewis the outgoing president of Run Wild, on winning England Athletics North West Regional award for Young Volunteer of the Year.
 Over the past two years as president, Tom has volunteered hundreds of hours of his time for run leading. He organised every weekly session, which saw a regular attendance of 100+ runners, assigning Run Leaders to groups and planning routes for each group. In addition, he was a Run Leader at the Manchester International RunTogether meet up and responsible for the creation of the Manchester 24 Hour Run Against Homelessness, in 2020 this moved to a virtual event and raised over £4000. This saw multiple clubs in Manchester take part, with 314 runners running 5km laps raising money for charity. During lockdown Tom made sure the club continued to be active, hosting weekly pub quizzes, encouraging runners to write weekly run reports and filming/editing weekly virtual parkrun videos. Tom has been at the forefront of making the club more social, encouraging those who wouldn't normally socialise, making everyone feel included and welcome – especially as loneliness can be a huge issue at university. He has been the driving force behind using Run Wild's sessions to raise awareness and provide support around a number of issues, with events for #Runandtalk, LGBT awareness and #runequal
Good luck to Thomas for the National finals being held on the 23rd January.