News
All the news from across UoM Sport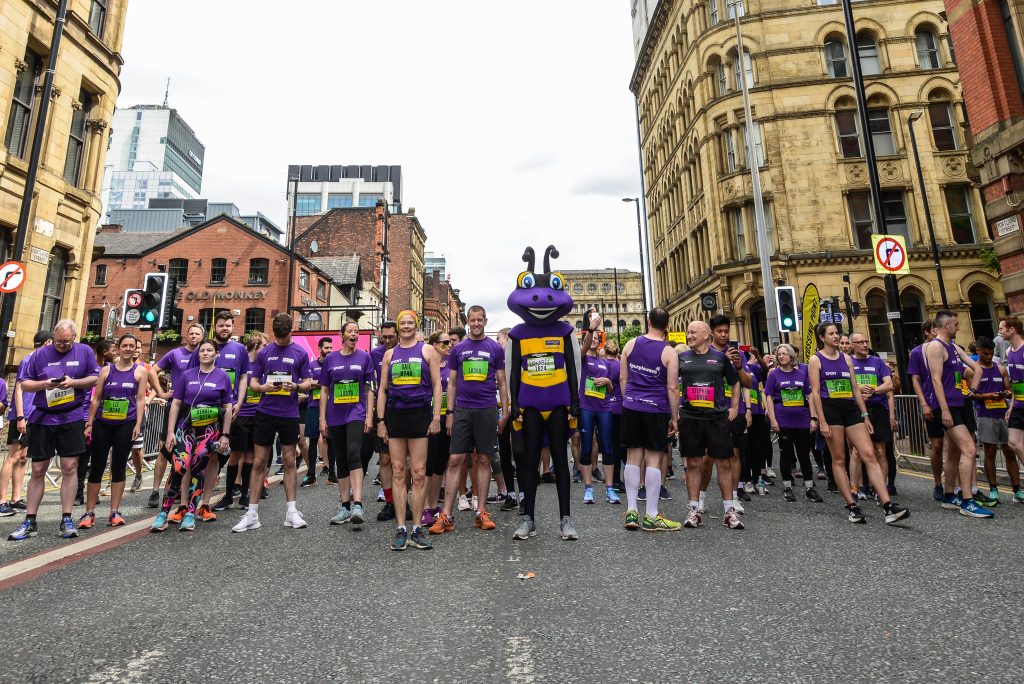 PurpleWave Returns with a Buzz!
On Sunday 22nd May Europe's biggest and best 10k race returned with the Great Manchester Run. Thousands of runners took on the city centre streets as the race returned to its normal springtime slot for the first time since 2019.
UoM Sport would like to say a massive congratulations to all our 10k and 1/2 marathon runners – it was an incredible day and it was even more exciting to see the PurpleWave take to the streets again. With nearly 400 students, staff and alumni running, walking and jogging, it was great to see our UoM community come come together to create an amazing atmosphere. Our very own Barnabee made an appearance once again, and completed the 10k race in just 59:58! No easy feat in such a hot costume.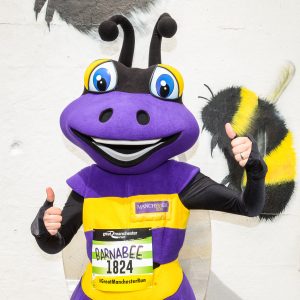 Many staff, students and alumni took part in the Purple Wave to raise funds for Re-write Cancer – our campaign to create a world-leading new cancer centre in Manchester. Our team of Re-write Cancer fundraisers have raised more than £14,000 to help build the new centre, which will be specially designed to speed up research progress. There's still time to support the team by visiting our Purple Wave JustGiving page.
We would like to say a huge thank you to all the volunteers who helped in the run up to the PurpleWave as well as on the day – without you we would not be able to run the events as we do! 
Whether you took part in the events as a personal challenge, raised money for charity, or returned to Manchester to run as alumni, we would love to hear from you! If you would like to share your story, just email us at purplewave@manchester.ac.uk.
If you were involved and are already excited for next years event, or did not manage to enter but want to get in on the action, you can now register your interest for next years PurpleWave which will be taking place on Sunday 21st May 2023. Next year will no doubt be even bigger and better, so click here to keep up to date! 
You can find your official results and photos on Great Runs website or check out some more photos from the day below.