News
All the news from across UoM Sport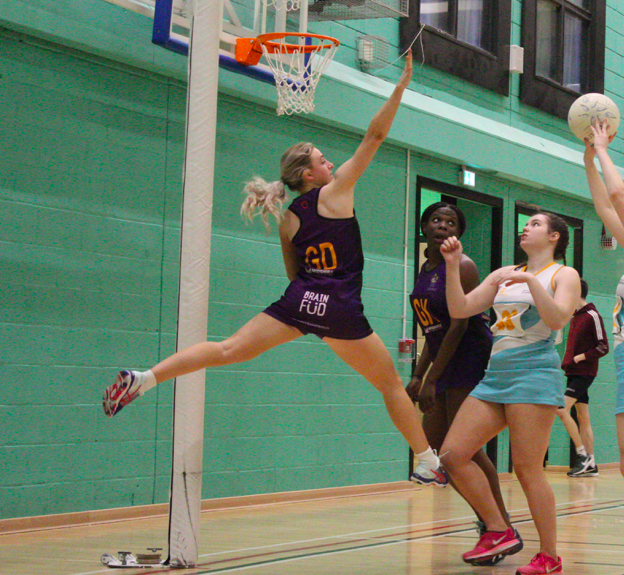 Performance Programme Sports
Performance Sport
In May this year, the old Focus Sport' programme was replaced with a 'Performance Team' programme. The change (part of a wider AU & Sport review at the university)  allows us to focus on specific high performing teams and focus solely on performance development. The long term aim for these sports is to be performing at the highest levels of student sport, attracting the highest calibre of student-athletes and progressing in their sport career after graduating from the university.
The programme started in May with the selection of four sports as Performance Teams (Women's Basketball, Men's Football, Women's Squash and Netball). Through the next month, remote and virtual assessments took place with the athletes performing a number of screening or assessment tests and submitting videos to the strength and conditioning coaches and physio to collate and analyse. Alongside the assessments, the staff ran virtual training sessions, coaching key movement patterns which would allow the athletes to progress onto more advanced training plans as lockdown 1 lifted and training facilities reopened. During this period (June – August), the athletes completed an array of self-led training sessions, virtual team sessions and virtual small group sessions, all programmed by the Performance Team with the aim of developing the athletes' key physical capabilities.
In September, two of the performances team attended a two-week training camp which progressively increased the volume and intensity of the training for the athletes. The first 3 days of week 1 focused around performance testing, including fitness tests, speed and change of direction tests, power tests, mobility, and stability tests. The remainder of the camp was a combination of physical training, injury prevention and rehabilitation sessions, sport specific training and team meetings. It was two high intensity weeks which not only worked towards preparing the athletes for the forthcoming season but also gave an insight to what a training week for an elite performance athlete entail.
Throughout semester 1 all four performance teams have been undertaking an array of training sessions, again a mix of face to face delivery, virtual sessions, and self-led training. Each athlete has been provided a comprehensive training programme by the Performance Team, designed to support their physical development and increase robustness. Despite the Covid-19 challenges limiting in person training accessing our performance gym facility as a team, the athletes are completing 4-7 sessions a week, with 1 to 3 being delivered either in a face to face or virtual setting, with ongoing assessment and monitoring occurring.
A period of self-led training will be set over the Christmas break, with the hope that there will be greater opportunities for face to face delivery in the new year to come.