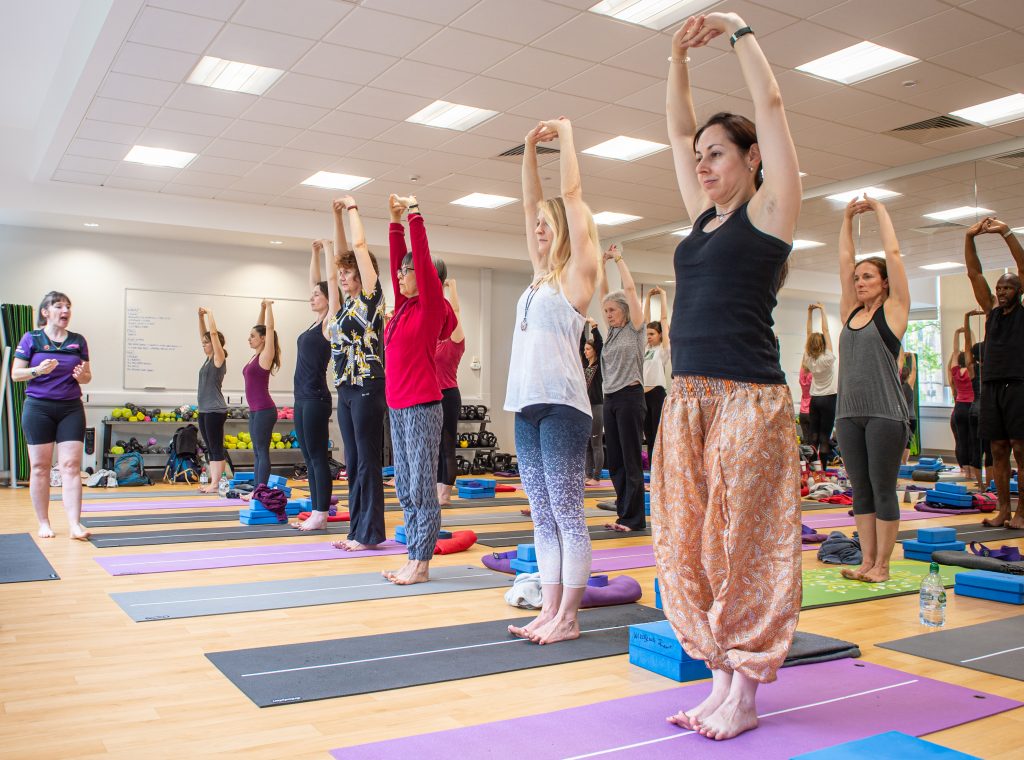 New Fitness Classes – Be Active
Kick start your summer with a Be Active Zoom Pass!
Unlimited access to 30 classes a week – commencing 17th May until the 9th July. Only £60 but hurry offer ends 23rd May 2021.
We are introducing 6 new classes to our Zoom schedule!
Chair Yoga
This class is a gentle form of yoga that can be done while sitting. Some poses can also be done standing using a chair for support. Chair yoga can improve your flexibility and mobility, concentration and strength while boosting your mood, energy, enhance circulation and reduce stress and joint strain.
Express HIIT 
This is a 30 minute blast of High Intensity Interval Training (HIIT). HIIT is a training technique in which you give all-out, 100% effort through intense bursts of exercise, followed by short recovery periods. This type of training gets and keeps your heart rate up making you feel fitter!
Express Body Max 
A 30 minute session using hand weights. This session will be a combinations of flowing exercise to work the big leg muscles and buttocks to get your heart rate up and then static moves using dumbbell hand weights for improving shoulder/upper body strength. Equipment:  hand weights 1 to 8 kg/ filled water bottles that you can easily hold.
Express Pilates for Backs
This session concentrates on the posterior (back) of the body. The session will focus mainly on the back and buttock muscles with a blend of strength and stretching exercises the pilates way.
Equipment: mat. Other bits can be used such as small hand weights and resistance bands.
Athletic Pilates
AP is for people who do regular Pilates/Yoga/Fitness type exercise at an Intermediate level. The session format is based on interval training with 1 minute exercise and 20 second rest. Moves will vary from static to flowing activity.
Kettlebell Conditioning
Designed to shape the body using light weights. It's the ultimate all over body conditioning. Kettlebells focus the core using swing, snatch and jerk action. Every muscle is worked hard. It develops endurance, aerobics capacity and strength. A kettlebell will be needed to perform the exercises, if you haven't got a kettlebell, you can use dumbbells or small strong bags with sand in.