News
All the news from across UoM Sport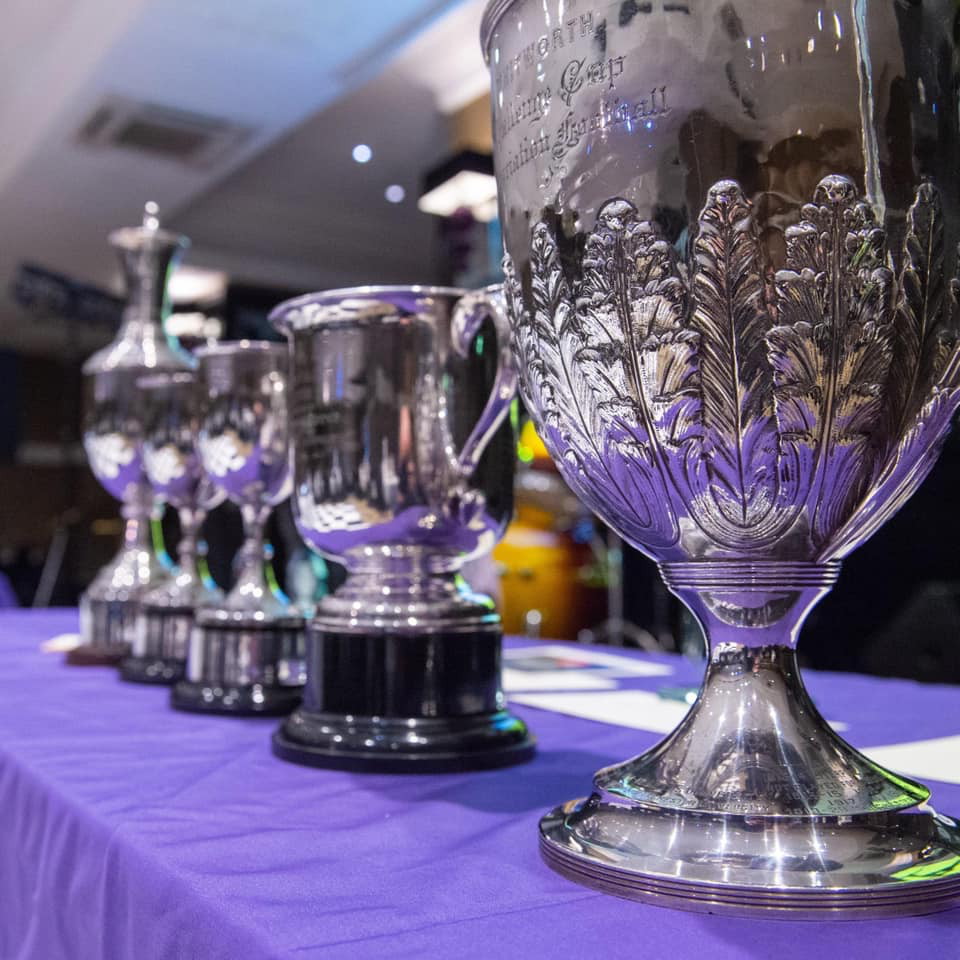 AU Awards 2021
AU Awards
At the start of May, we celebrated all the work that our Sports clubs have been putting over the past year. In order to reflect a slightly different year, we revised the set of awards to recognise a different year that brought about new challenges to our teams. Hosted by Jonathon Kantor (Performance Sport Officer) and Fran Spink (Sport Sabbatical Officer), the awards ceremony was held virtually. You can watch the ceremony back here. As well as the awards, we also presented single, double, and triple stripe colours to committee members logging 20, 40, and 80 hours of volunteering respectively.
It was also recognised that the total charity fundraising that the AU clubs have managed to raise this year was over £25,000 for charities such as Maggie's, Mind, SelfHelp, and many more! A respectable amount that we are really proud of.
Award winners:
Campaign of the year award
Awarded to the club who has invested large resource into running successful campaigns throughout the 20/21 season, engaging members with campaigns focussed on inclusion and diversity, mental health, social responsibility, or anything else.
Winner: Men's Football
The Show Racism the Red Card Campaign that Men's Football lead on this year was a huge success. The club has been consistently vocal throughout the year, and shown great passion and commitment to supporting this movement. They have raised money and awareness throughout the course of the year and consistently supported the Black Lives Matter movement alongside this. Not only have they had a profound impact on the sporting community at Manchester, they have also engaged this campaign with the wider university community.
Social Media award
Awarded to the club who has demonstrated the greatest social media presence throughout the 20/21 season engaging with UoM Sport regularly.
Winner: Volleyball
Volleyball have consistently used their social media to engage their audience effectively. We were especially impressed with their LGBT+ history month campaign and their secret valentine campaign. These were both used as a way to boost morale amongst their members and keep engagement consistent throughout lockdown. If you haven't already, we really encourage you to take a look at their Instagram account!
Innovation award
Awarded to the club who has adapted well throughout the 20/21 season from a sport and exercise perspective, engaging members through virtual workouts or programmes for example.
Winner: Basketball
The sheer volume of activity that Basketball have put on this year has shown an unbelievable amount of dedication to keeping their members engaged and active throughout the strange year we have had. The amount of work put into organising  physically and mentally stimulating activity has been mazing to see and shows the huge amount of time and dedication that they give to making the Basketball community really strong. The activity they have organised will no doubt have a lasting impact in the future. Highlights from the year include the trick shot competition and alumni engagement activities.
Virtual Event of the Year
Awarded to the club who has adapted well throughout the 20/21 season from a social and events perspective, engaging members through virtual socials or workshops for example.
Winner: Swimming, Road to Tokyo
This event engaged a large number of people associated with the club. Freshers, returning members, external members, and alumni all got involved for the 7 weeks that this event lasted. The engagement was strong and consistent for the whole duration of the event where participants ran, walked, cycled, and canoed (!!) the distance from Manchester to Tokyo. The momentum was kept throughout using mini challenges and prize draws, and the club managed to raise over £1200 for SelfHelp services along the way.
Most charitable club
Awarded to 3 clubs who have invested large amounts of resource into fundraising and charitable events.
3rd Place: Cycling raised £1990 for Maggie's.
2nd Place: Women's Football raised £2600 for various charities including The Pankhurst Trust, and Show Racism the Red Card.
1st Place: Men's Rugby Union raised £6865 for various charities including the Movember foundation, and the Manchester Royal Infirmary.
Men's Rugby Union completed a Continental Challenge, where around 100 members covered over 3000 miles by running, walking, and cycling. This was done in aid of Manchester Royal infirmary, and raised nearly £3000. They also ran a Movember campaign where around 80 members got involved to raise money for charity supporting mental heath, suicide prevention, prostate and testicular cancer. This campaign raised over £4000.
Club Committee Member of the Year
Awarded to a Club Official who has excelled in leading many aspects of club admin of an Athletic Union Club throughout the 20/21 season.
Winner: Kin (Derek) Leung – Canoe
Kin organised a vast number of virtual socials for canoe and kept the club connected and engaged during lockdown with fun and innovative activities. He also re-established connections with other universities canoe teams such as Liverpool and Sheffield and has started an ongoing relationship between these clubs. This will be of huge benefit for the club in the future and will have a long-lasting positive impact.
Club Captain of the Year
Awarded to a Club Captain who has excelled in leading their role and many aspects of Club Administration throughout the 2020-2021 season. This individual will have contributed to club development and left a lasting improvement in the clubs structure and organisation.
Winner: Jinnie Lau – Basketball
Jinnie has shown incredible leadership and has put in a huge amount of effort into running the club this year. She has displayed an outstanding level of planning, and the work that she has put in to leading the Basketball Club has been so impressive. The challenges and constraints of COVID have not stood in the way! She has helped to build a strong community within the Basketball club, and has lead the amazing initiatives that basketball have run throughout the year.
Sportswoman of the Year
Awarded to the most outstanding individual female performer from any club over the course of the season.
Winner: Amy Carter – Netball
This year, Amy has travelled to New Zealand with the Vitality Roses, the senior side for England Netball. It was here where she represented England in a 3-test series against the world champions in the Autumn of 2020. Amy is also a key player for Manchester Thunder and her achievements really are at the top of sport. We are excited to present her with this award.
Sportsman of the Year
Awarded to the most outstanding individual male performer from any club over the course of the season.
Winner: Fergus Warr – Rugby Union
This year Fergus has continued his progress with Sale Sharks and has also been on loan with Doncaster, representing them as well. Fergus has been performing brilliantly at Doncaster, and we look forward to seeing his progress back with Sharks soon.
Laski Cup
The Laski cup is to be presented to a member of the Athletic Union Executive committee who has gone above and beyond their role.
Winner: Toby Bartram – Marketing Officer
Toby has consistently helped with the delivery of various campaigns that have been run by UoM Sport, including our Step Up and Lead campaign in February which was really successful. He has been a huge help behind the scenes with social media support and his support has been invaluable this year.