News
All the news from across UoM Sport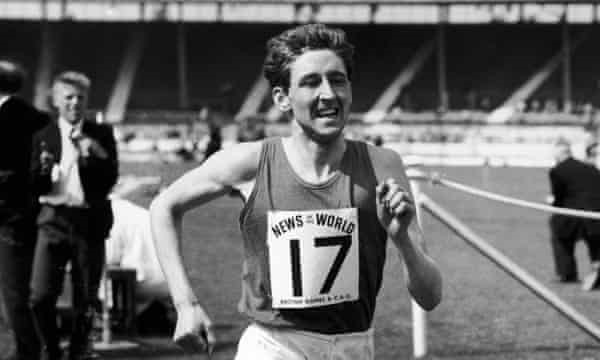 UoM Sport Remembers Ron Hill
Ron Hill: 25th Sep 1938 – 23rd May 2021
British long-distance runner and Manchester alumni Ron Hill has died aged 82.
Hill was an outstanding runner who won gold in the marathon at the 1969 European Championships and the 1970 Commonwealth Games. He ran a total of 115 marathons in his time, braking 4 world records along the way and achieving a personal best time of 2hr 9 min 28 sec.
Hill was born in Accrington, Lancashire and won a scholarship to the university in 1957, where he came to study textile chemistry. He lived with a couple of people who were runners in halls, and this is when he became quite serious. In 1960 he graduated and stayed on to complete a PhD. In 1961, he entered his first marathon in Liverpool. Living in Fallowfield at the time, he tells the story of how he got a bus and a train to meet at the start at Saint Georges Hall. There were around 30 runners (a lot for the time!), and he managed to win. Hill speaks of the amazing noise from a crowd of pre-season football ticket holders when he crossed the line in first place at Anfield. Someone offered him a lift back to Manchester, dropping him off at a bus stop in Wythenshawe where he vowed never to run a marathon again.
In 1964 Hill completed his PhD and became a research chemist at the Courtaulds dyeing research laboratory in Droylsden in Greater Manchester. In the same year, he represented GB at the Olympic Games in Tokyo. It was here that he finished 18th in the 10km and 19th in the marathon.
In 1965 he went on to break 2 world records in the 15 miles and 25km, and later came 7th in the 10k at the 1968 Olympics, held in Mexico.
The marathon was the main event for Hill, winning gold at the European Championships in 1969 in Greece, finishing around 30 seconds ahead of Gaston Roelants from Belgium. The following year, he become the second man in history to beak the 2 hr 10 min barrier at the Commonwealth Games in Edinburgh, winning in a world record time of 2:09:28. 1970 also saw Hill become the first British person to win the Boston marathon.
Ron Hill Sports was founded in 1970, an own-label sportswear company which has gone on to become a multimillion-pound business, now known as Ronhill. His best-known running garment desings include side-split shorts and mesh running vests.
Hill went on to achieve an MBE for his various achievements.
He ran his 115th and final marathon in 1996 in Boston. Hill also laid claim to the world's longest streak of daily running; going out every day from 20th Dec 1964, to 30th Jan 2017 – making up 52 years and 39 days!
Hill is survived by his wife Mat, and two sons, Steven and Graham.
To read more about the life of Ron Hill, follow these links:
https://www.oipolloi.com/blogs/the-blog/61236355-interview-ron-hill
https://amp.theguardian.com/sport/2021/may/23/ron-hill-obituary?CMP=Share_iOSApp_Other&__twitter_impression=true