News
All the news from across UoM Sport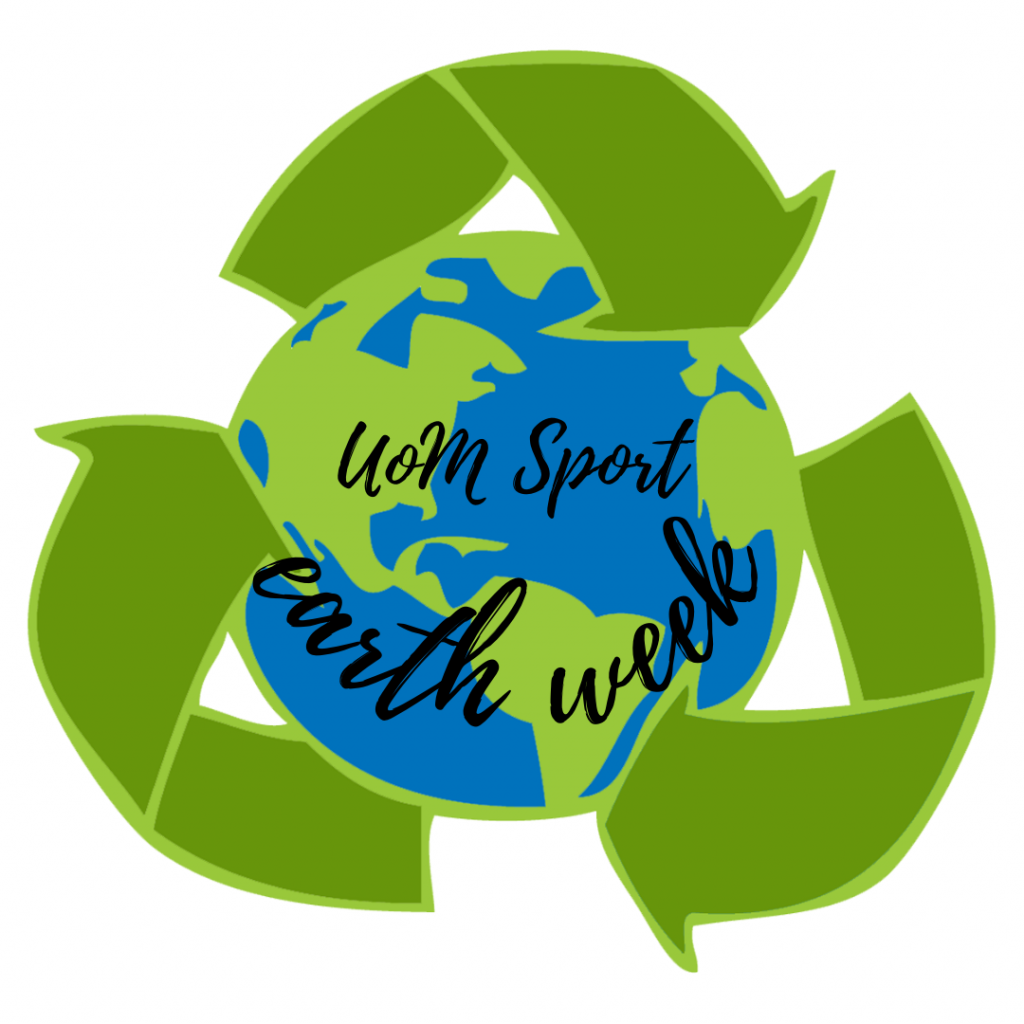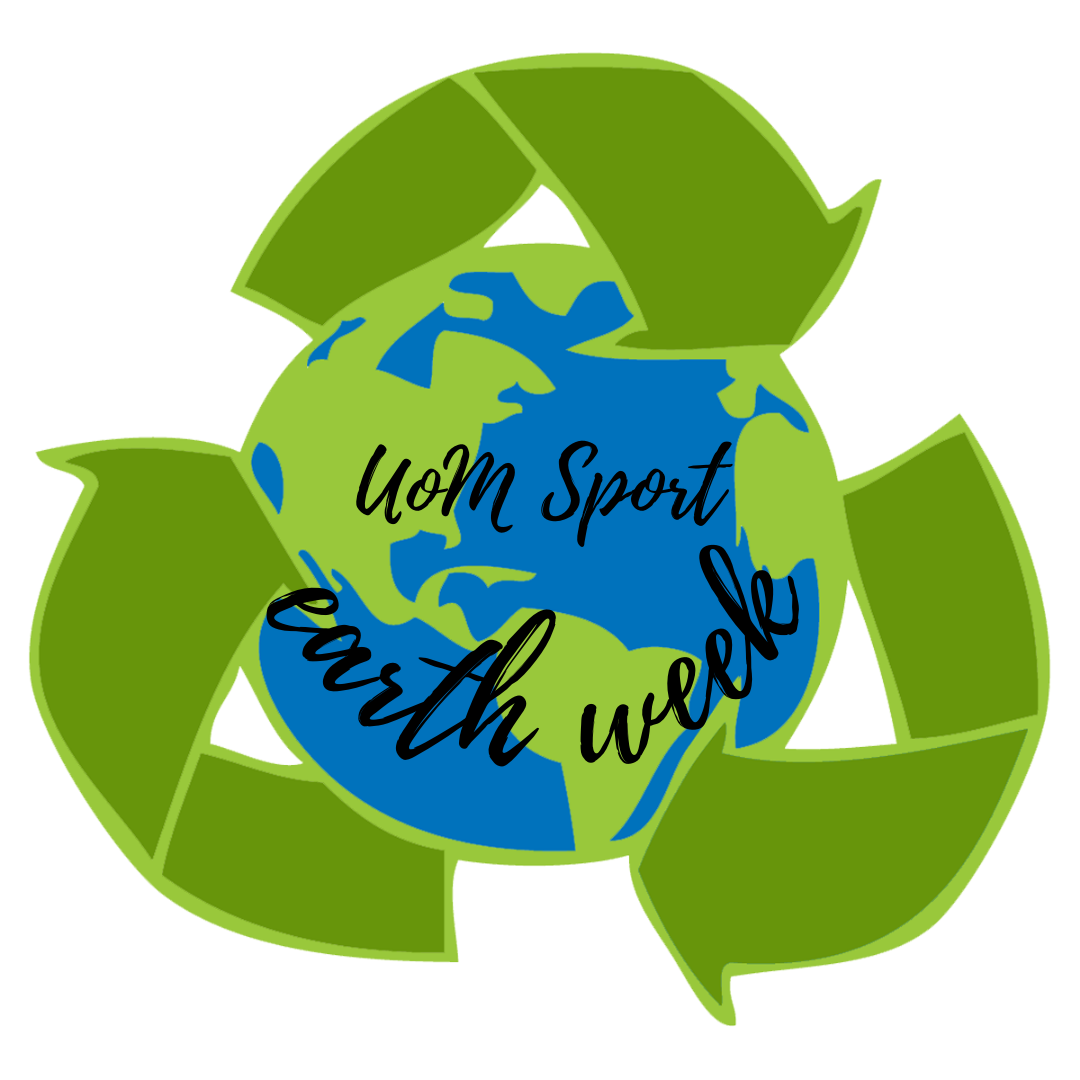 Earth Week at UoM Sport

Celebrating Earth Day at UoM Sport
Join UoM Sport as we celebrate Earth Day 2022 with a week long campaign across our channels, looking at how we can be more sustainable, and how our clubs are already making an impact.
At Manchester we are proud to be one of the leading universities when it comes to sustainable practise and social responsibility. UoM Sport will be celebrating this during the week of the 18th April, in the run up to Earth Day on the 22nd April 2022.
EarthDay.Org
EARTHDAY.ORG's mission is to diversify, educate and activate the environmental movement worldwide. Growing out of the first Earth Day in 1970, EARTHDAY.ORG is the world's largest recruiter to the environmental movement, working with more than 150,000 partners in over 192 countries to drive positive action for our planet. 
We invite you to be a part of Earth Day and help write many more chapters—struggles and victories—into the Earth Day book by engaging with our Earth Week campaign!
Check out the Earth Day website here
UoM Sport Clubs sustainability initiatives
Lots of our clubs have been working hard this year to improve and campaign for improved sustainability across their clubs and beyond. UoM Netball organised a charity litter pick around the residential areas where the majority of their members live and UoM Mountaineering club have planned a reforesting project in Scotland. Check out their Instagram pages to find out more. Well done to these clubs!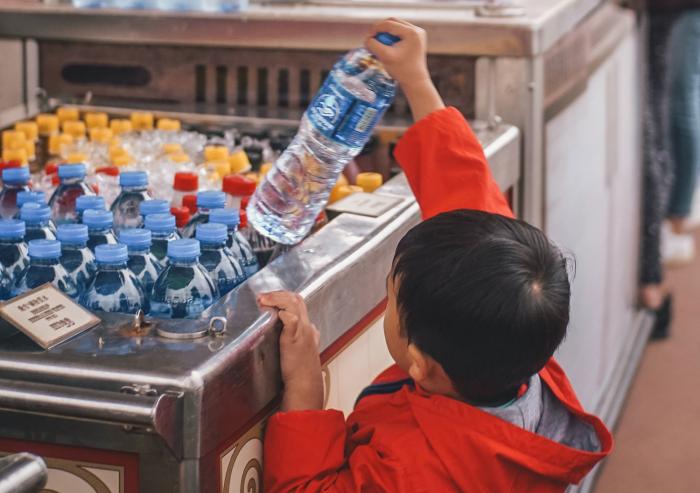 Stuff vs Stuff
Plastic bottles bad, reusable bottles good…right? Disposable plastic bottles have gone from being portrayed as the miraculously light and hygienic water container of choice to a chemical-laden, beach-choking nightmare. On the other hand, the reusable water bottle is back and comes in forms from plastic to aluminium to stainless steel.
Stuff versus Stuff is a mini-series exploring the sustainability impact of our everyday product choices, such as different types of water bottle, grocery bags, and coffee makers.
For the full articles on each product, check out the web links.
Which water bottle?
The most common material for disposable plastic bottles is polyethelyne terephthalate (PET), a sturdy plastic which originates from crude oil and natural gas. A resin is synthesised and blow-molded into the cylindrical shape that we all know. 
A 2014 study of bottles produced in Thailand estimated that each bottle used 16.26g (0.57oz) of PET material and contributed approximately 69g of carbon dioxide equivalents to the atmosphere – roughly equivalent to the emissions from fully charging your phone 32 times.
Reusable options range from plastic (polycarbonate or copolyesters) to metal (18/8 stainless steel or aluminium). In terms of materials, virgin aluminum is the worst offender in the greenhouse house stakes at 5.705kg carbon dioxide equivalents per pound of material.
Taking the water source out of consideration, reusable bottles become comparable somewhere between 10 and 20 uses, with plastic coming in as the lowest impact per use followed by steel then aluminium. However, these differences become barely distinguishable per use the more you use the bottle. So if you used a reusable water bottle every working day for a month you would reduce its environmental impact per serving to a level that's below disposable bottles – as long as you don't have a habit for losing your bottle!
The unfortunate truth is that often is it not the intrinsic properties of materials that define the impact of a product, but the individual choices we make when we manufacture, use and dispose of those materials.
Recommendations:
Pick a bottle you love and stick with it – even if that means saying 'no' to a free bottle you're not going to use!

Put your name on your bottle so you don't lose it!

Choose reusable bottles which are easy to take apart, ie. each part is made of one material.

Reuse or donate your old bottles instead of sending them to landfill or recycling
50,000 actions
50,000 actions is the biggest environmental sustainability initiative in the higher education sector. Click here to find suggestions of actions that you can take both at home and on campus to contribute to a more sustainable society, on top of what you may already be doing.
The University of Manchester is unique in British higher education in having social responsibility as one of our three core strategic goals, alongside research and discovery, and teaching and learning.
We are aiming to be zero carbon by 2038. We are world number one in the THE Impact Rankings which ranks the quality and scale of our impact against the UN's Sustainable Development Goals (SDGs). More detail of what we're doing for sustainability can be found on our environmental sustainability website.
50,000 Actions provides an easy way for you to see what potential actions you could take and allows you to record what you have done, showing how you're contributing, individually and collectively, in tackling one of the world's grandest challenges.
Check out these videos from UoM Sustainability and the Science and Engineering School, investigating why companies still operate unsustainably, and how eliminating consumer choice and confusion in plastic waste management can improve the sustainability of how we throw things away
Cycling
A great way to reduce your carbon emissions, and get more active, is to cycle into university, and to training. Here are some facts about cycling
Cycling has a carbon footprint of about 21g of CO2 per kilometre. That's less than walking or getting the bus and less than a tenth the emissions of driving

About three-quarters of cycling's greenhouse gas emissions occur when producing the extra food required to "fuel" cycling, while the rest comes from manufacturing the bicycle

Electric bikes have an even lower carbon footprint than conventional bikes because fewer calories are burned per kilometre, despite the emissions from battery manufacturing and electricity use

If cycling's popularity in Britain increased six-fold (equivalent to returning to 1940s levels) and all this pedalling replaced driving, this could make a net reduction of 7.7-million tons of CO2 annually, equivalent to 6% of the UK's transport emissions

ECF's estimate of 96kg CO2e per bike produced, but be aware that the carbon footprint of an individual bike will likely vary greatly.
Biko Bikes
Biko Bikes is a student-led project, which contributes to a more sustainable Manchester by promoting cycling, offering affordable bicycle rental and teaching bicycle maintenance to students.
The workshop is located in the basement of the Students' Union on Oxford Road, and is open Monday, Wednesday and Friday evenings from 5 till 7pm as a drop in or for rentals.
If you're interested in bikes, mechanically minded or not, and wish to volunteer please come down to the workshop, visit the facebook page or contact umsubikes@gmail.com
Social Media Campaign
UoM Sport will be running a social media campaign throughout the week of the 18th April focussing on information about living sustainably, myth busting, sustainability at our university, and how our clubs have been having an impact!
If you have any comments, feedback, or want to get involved, please contact frances.spink@manchester.ac.uk, check out our social media using the link!