News
All the news from across UoM Sport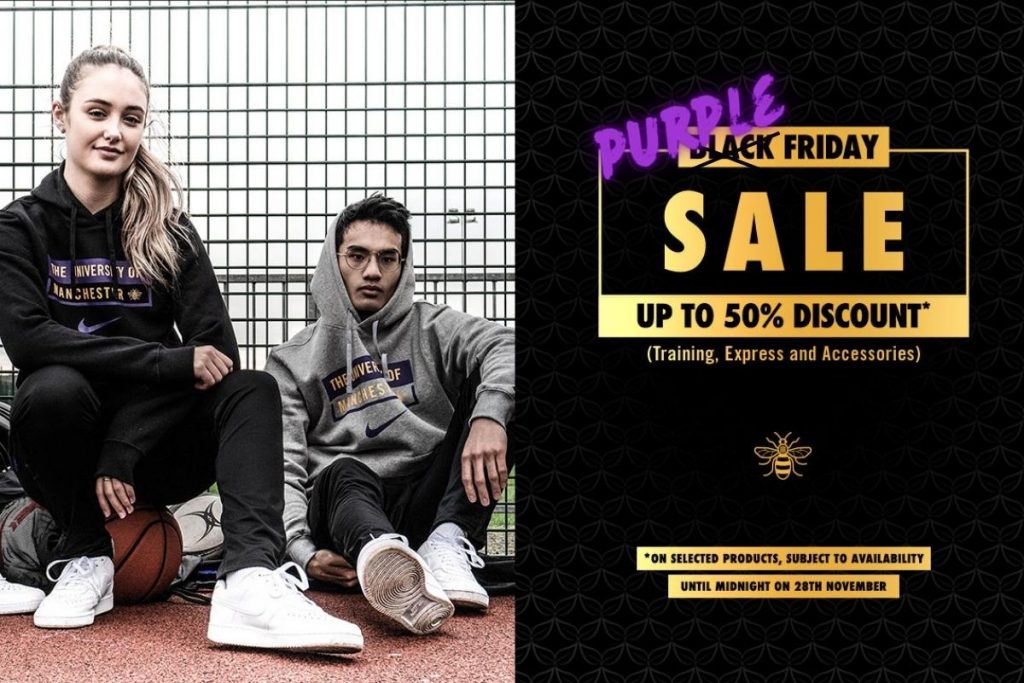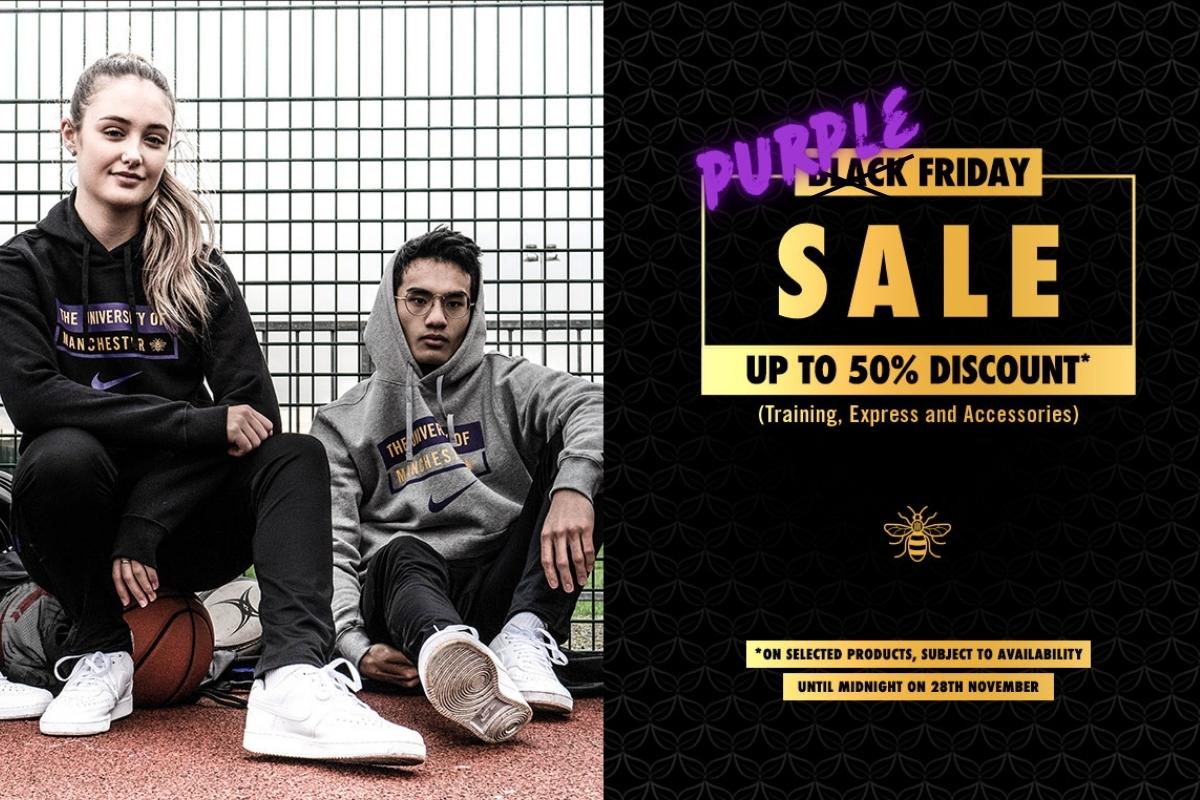 Black (Purple) Friday Week Discount
Up to 50% off everything in the UoM Nike Store! 
Refresh your training fits for less and shop our mega offers – up to 50% off Nike UoM now!
Nike has announced that 23 – 29 November is 'Purple Friday Week'. Shop at the UoM Nike store for unmissable discounts.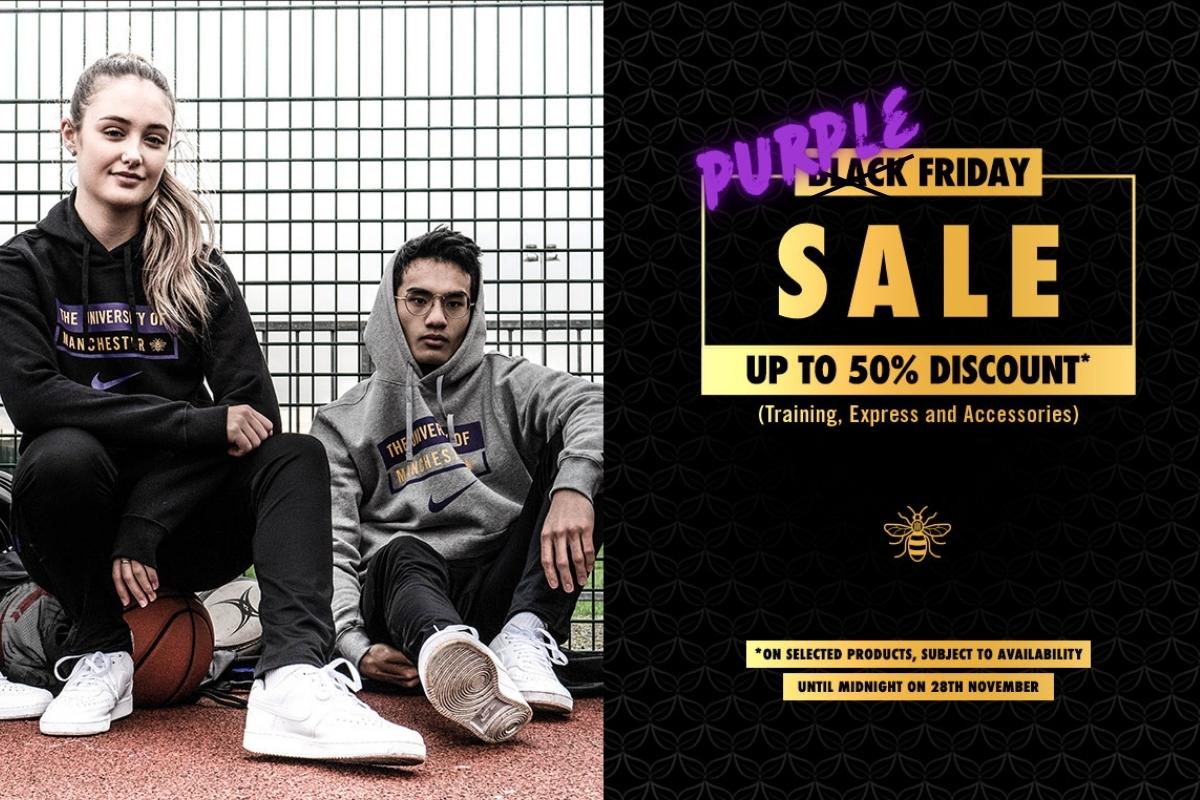 Check out these offers and head directly to the Nike store to see the range of sale items. 
Nike Store Offers
Nike UoM Sport store