News
All the news from across UoM Sport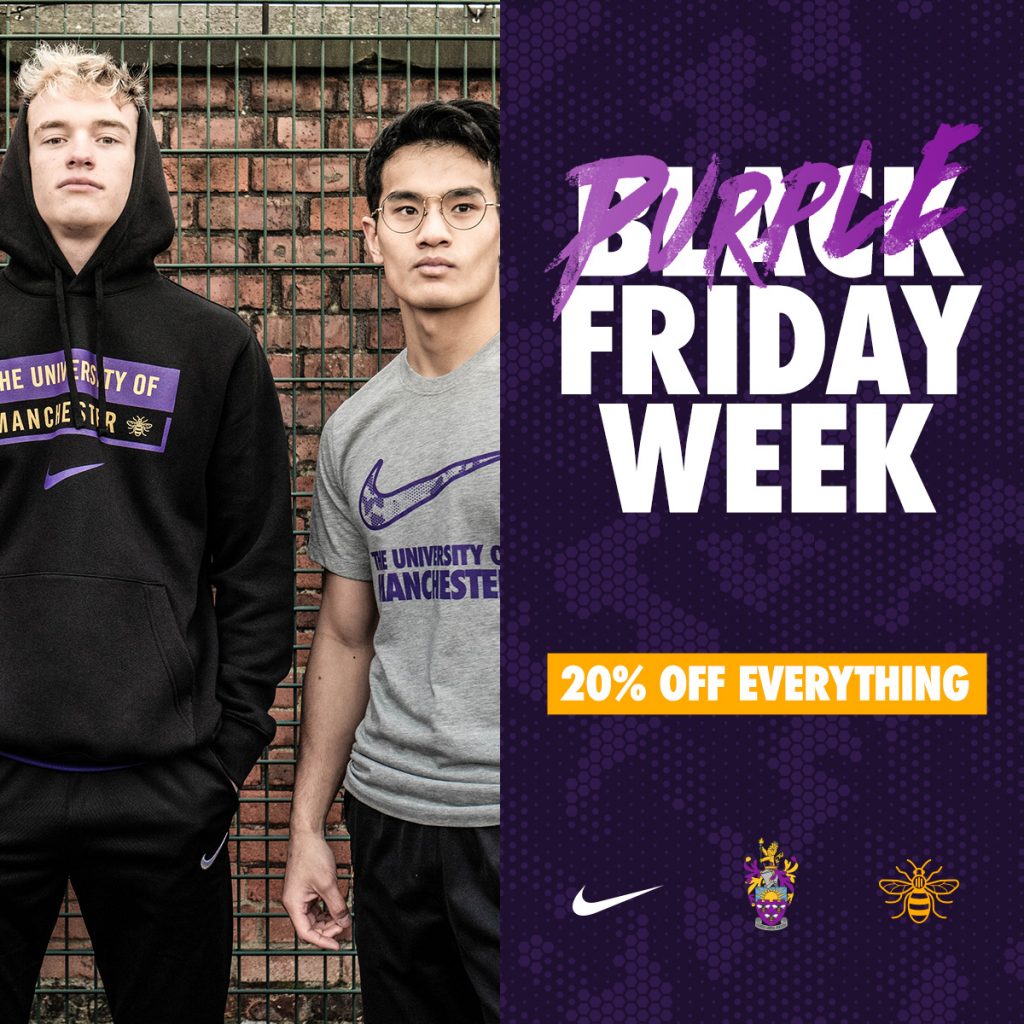 Black (Purple) Friday Week Discount
20% of everything in the University Nike Store! 
To fit with Black Friday and the many discounts available, Nike have announced that the week of the 22nd to the 30th November is 'Purple Friday Week'. During this period there is 20% discount on all products on the UoM Nike Store.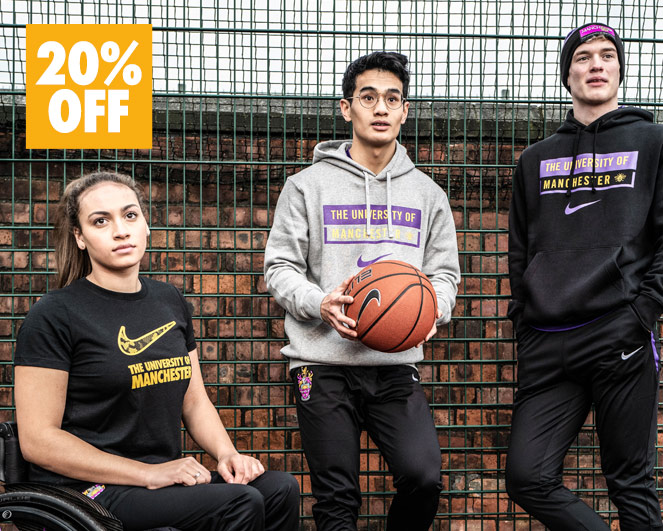 Click the button below and head directly to the store to see the range or t-shirts, hoodies, tracksuits, hats and jackets. 
Nike Store
Go to the UoM Sport store