News
All the news from across UoM Sport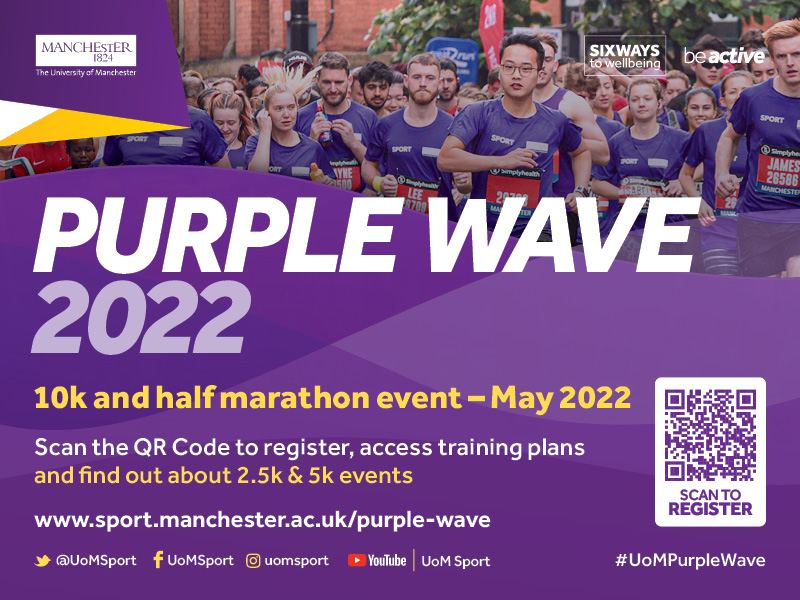 PurpleWave is Back!!
The PurpleWave 2022 will take place on Sunday the 15th May. 
UoM Sport is working with the Great Run company to provide UoM Students and Staff with the opportunity to take part in the Manchester 10k and Half Marathon event on Sunday 22nd May 2022. We want students and staff to sign up for the event, wear their purple t-shirt with pride and send a wave of purple around the streets of Manchester as part of the fantastic event. 
We are delighted to be able to provide UoM students and staff a discounted entry fee of £25 (including VAT). This will only be available for a set number of entries so make sure you purchase as soon as possible to avoid disappointment! 
We will be doing lots in the build up to the main event including organising a 2.5k and a 5k event, we also have training plans on our website and we will be working with a number of UoM Sport groups who will be running PurpleWave challenges. 
Visit our PurpleWave webpage  to register your interest for the event and check out what other run, walk or jog opportunities are available.