News
All the news from across UoM Sport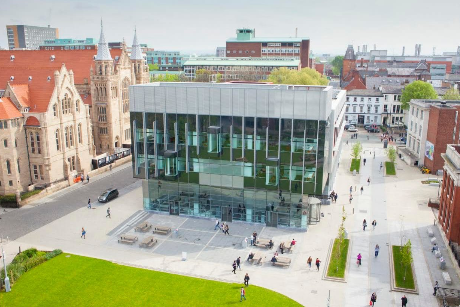 We're looking forward to being back – 10 days to go
We are looking forward to welcoming everyone back to campus and our priority is to provide everyone with a safe and positive experience when visiting our sport facilities.  The team will be returning to site in 10 days to ensure everything is in place but we want to make sure everyone knows what to expect when coming to see us in September.
Colleagues will be on site from 1st September with facilities starting to re-open from Monday 7th September.
You will notice a few changes around the facilities in addition to some changes to how you take part in activities to make sure that everything is done in line with government guidelines and for us to provide a safe space for you to enjoy your session.
Changes to keep us safe
In addition to our phased approach to reopening of our facilities, the following advice is to support you being safe:
Pre-book your session online
Keep a safe distance and follow our directional signage around the buildings
Wash or sanitise your hands before, during and after activities
Wipe down your equipment using the wipes provided
Stay at home if you feel unwell
Leave as soon as you finish your session
These are just a few things that you can do to help us all to stay safe and we will be supporting everyone by increasing our cleaning and making sure our spaces and activities allow you to keep your distance.
The university has provided a video to show what we are doing as an organisation to support you being safe.
Our phased re-opening
We are opening our facilities a little bit at a time to ensure that you everything is in place for you to be confident in taking part in our activities.
1st September
Colleagues return to site with reception services opening 
7th September
Fitness suite  and outdoor facilities re-open 
14th September
Indoor sport facilities re-open 
21st September
All facilities re-open, including William Kay House, and UoM sport activities recommence including AU clubs
To see our full announcement for our phased reopening please visit here.
Keeping you updated
Our aim is to keep you updated on how you can enjoy your return to sport and activity safely and we will be continuing to release information as we move towards our reopening dates for facilities and programmes.
We look forward to welcoming you all back, however if you have any questions or require further information please contact sport@manchester.ac.uk.