BUCS Wednesdays return to UoM
BUCS Wednesday's are back and there's plenty to see at this month!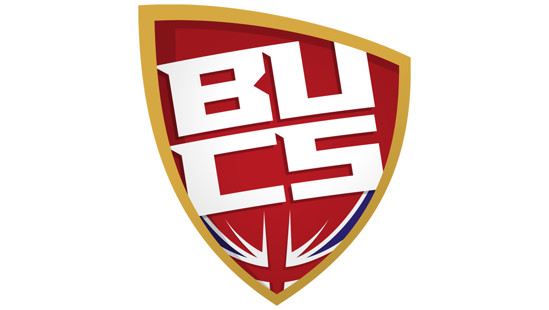 Our weekly fixtures will be shared on our website and across the UoM Sport social media channels. 
We are now in Week 9 of fixtures (November 30th) and it is set to be a busy day at our home venues! Don't miss out on the amazing opportunities to watch the best of our student sport – all completely free!
| | | | | | | |
| --- | --- | --- | --- | --- | --- | --- |
| Date | Sport | Home | Away | Venue | Location | Time |
| 30/11/22 | Badminton | Manchester Men's 2 | UCLan Men's 1 | Armitage | Hall B | 13:00 |
| 30/11/22 | Basketball | Manchester Women's 2 | Sheffield Women's 1 | Armitage | Hall A | 13:00 |
| 30/11/22 | Tennis | Manchester Women's 3 | Liverpool Women's 2 | David Lloyd Cheadle |   | 13:00 |
| 30/11/22 | Tennis | Manchester Men's 2 | Lancaster Men's 1 | Manchester Tennis and Football Centre |   | 13:00 |
| 30/11/22 | Tennis | Manchester Men's 4 | Bangor Men's 2 | David Lloyd Manchester Trafford City  |   | 13:00 |
| 30/11/22 | Football | Manchester Men's 2 | Manchester Met Men's 3 | Armitage | Pitch F | 13:00 |
| 30/11/22 | Ultimate | Manchester Men's 1 | Liverpool Men's 1 | Armitage | Pitch A | 13:00 |
| 30/11/22 | Netball | Manchester Women's 3 | Liverpool Women's 4 | Sugden  |   | 13:00 |
| 30/11/22 | Table Tennis | Manchester Men's 2 | Liverpool Men's 1 | Armitage | Conference Room | 13:00 |
| 30/11/22 | Squash | Manchester Men's 2 | Lancaster Men's 2 | The Northern |   | 13:45 |
| 30/11/22 | Basketball | Manchester Men's 2 | Liverpool Men's 2 | Armitage | Hall A | 15:00 |
| 30/11/22 | Rugby Union | Manchester Women's 2 | Chester Women's 1 | Armitage | Pitch E | 15:00 |
| 30/11/22 | Football | Manchester Women's 3 | Keele Women's 1 | Armitage | Pitch F | 15:00 |
| 30/11/22 | Lacrosse | Manchester Women's 2 | Bangor Women's 1 | Armitage | Pitch A | 15:00 |
| 30/11/22 | Hockey | Manchester Men's 4 | Sheffield Men's 3 | Armitage | Pitch C | 15:00 |
| 30/11/22 | Hockey | Manchester Women's 1 | Liverpool John Moores Women's 1 | Armitage | Pitch D | 15:00 |
| 30/11/22 | Netball | Manchester Women's 4 | Sheffield Hallam Women's 2 | Armitage | Hall B | 16:30 |
| 30/11/22 | Rugby Union | Manchester Men's 2 | Sheffield Hallam Men's 1 | Armitage | Pitch E | 17:00 |
| 30/11/22 | Football | Manchester Women's 2 | Manchester Women's 1 | Armitage | Pitch F | 17:00 |
| 30/11/22 | Lacrosse | Manchester Men's 1 | Leeds Men's 2 | Armitage | Pitch A | 17:00 |
| 30/11/22 | Hockey | Manchester Men's 3 | Salford Men's 1 | Armitage | Pitch C | 17:00 |
| 30/11/22 | Hockey | Manchester Men's 1 | Leeds Beckett Men's 1 | Armitage | Pitch D | 17:00 |
| 30/11/22 | Netball | Manchester Women's 6 | Liverpool Hope Women's 2 | Armitage | Hall A | 17:30 |
| 30/11/22 | Netball | Manchester Women's 1 | Manchester Met Women's 1 | Armitage | Hall A | 20:00 |