Football
Everything you need to know about football at the University of Manchester.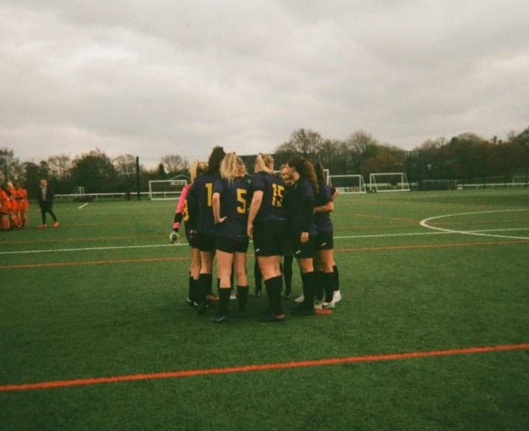 Sporticipate Sessions
Our recreational sport offer is entitled Sporticipate, and is the entry level programme for all students and staff at The University of Manchester.
All sessions, programmes and events are open to all abilities, specifically people who are new to the activity or complete beginners. All sessions provide equipment and the sessions are facilitated by the UoM Sport Workforce.
Sportcipate runs a full weekly drop in timetable, structured blocks of 'Learn To' coached sessions and regular large scale events. All are either free or at very low cost, which helps you stay fit and active during your time on campus.
Sport League Sessions
Sport Leagues are a great way to play the sport you love in a friendly social environment. There are longstanding teams and sports that have a great tradition in the Campus Leagues which you can be part of. However, there is always space for new teams!
Our entries can come from societies, courses and halls entering competitions in addition to groups of friends coming together to forms teams to take part in our weekly activities.
Booking activities with friends
We have lots of availability across the day to play sports at our facilities across the city. You can book at our facilities at a time to suit you with a group of friends.
We have bookings for different activites at the Armitage Sports Centre or at Sugden Sports Centre giving you flexibility on when you play.  Facilities can be booked online for sessions but if you have any additional questions, you can contact the facilities for support.
Sporticipate information
Find out more about our sporticipate sessions and activities.
League information
Find out more about our leagues and how to enter.
Book Armitage
Book facilities at the Armitage Sports Centre on Fallowfield Campus.
Book Sugden
Book at the Sugden Sports Centre on Oxford Road in the City Centre.
Men's Football Club
The University of Manchester Men's Football Club is comprised of 3 BUCs teams and 5 teams in total. Our first team are part of the University's Elite Performance Programme, in recognition of the consistently high level of performance achieved by the club. They play in Tier 1 North of the BUCs Pyramid system, one promotion from the Premier North division. Players train (ball-centric, developmental sessions led by professional coaches) and play twice a week, plus have specialist S&C sessions and Physio support throughout the season.  
 The club is welcoming, inclusive and aspirational, putting player and personal development at the forefront of our approach. We use an Academy model, with a clear pathway through our teams to allow players to develop and work their way to the highest level possible – both with us and beyond. We are often well represented at England University National Team level and support our players to find routes into semi pro football. We have a good working relationship with the Women's Football Club and also have an active alumni group referred to as our 'Old Boys'. At the end of each season, members old and new get together at a black-tie event to celebrate achievements, reminisce on the past and look ahead to the future. Once a member, always a member! 
Head Coach, Jack Norbury (UEFA B), joined the club in 2019 and has looked to professionalise the whole club set up, bringing in the Academy Model, one club mentality and successfully applying for the club to be one of 3 Elite Performance Teams at the University. As well as 8 years' experience working at Man Utd, Jack founded and ran local club Govan Athletic FC (Est.2001) from the Manchester Football League. The Uni and Govan clubs merged in 2022 to create Govan & University of Manchester FC, allowing our programme to provide all members, including alumni and local players, with more game time and senior experience at a good level on a Saturday. In our first season in the new club set up, the 1st team have won the Division 1 title and will be in the Manchester Premier Division (Step 7 – one promotion from semi-pro) for the 2023/24 season. The medium term aim is to continue progressing up the FA Pyramid, so when players join the club, they can have a ready-made pathway into semi-pro football, both during and after their academic studies.  
Our Development team won the Tier 7 BUCs title in 2023, and we won the Northern Conference Plate in 2019. We cherish these successes, but pride ourselves even more on empowering players to make the move up through our teams, challenging them and supporting them to be the very best version of themselves.  
The club is run by a dedicated 12 man committee of current players, led by the Club Captain. This committee is elected by all other members of the club at our AGM, held at the end of the season. Each season we provide an extensive trials process allowing prospective members the opportunity to join our club. Follow our social media accounts (links below) for more up to date information regarding trials, and if you have any queries, just get in touch! 
Club Philosophy
For each of our teams to perform at the level necessary to maximise future opportunities, we have built a reputation for excellence in player and personal development.
We enrich the lives of all our members and provide them with the discipline, developmental coaching and pathways required to maximise their potential and succeed on and off the pitch. Our playing philosophy is centred around a possession-based, no fear, attacking style of play. As well as developing the tactical understanding and physical resilience needed to perform at a high level, we want all our players to be comfortable in possession, to be thinkers on the pitch, and to express themselves.
Club Training Times and Venues
We train on Monday and Thursday evenings at the Armitage Centre. Times vary between 5.30-10pm depending on which team you are in.
Teams
Our 1st team play in BUCs Tier 1 North (Weds) and the Manchester Football League Premier Division (Sat). Our Reserve Team play in BUCs Tier 4 North (Weds) and the Manchester Football League Division 3 (Sat). Our Development Teams play in BUCs Tier 6 North (Weds), the University's Campus League Division 1 (Weds) and may be entering the new Manchester Football League U23s division (Sat). We also have a veterans' team playing in the Cheshire Veterans' League (Sun).
Club Memberships
Membership details will be confirmed soon.
Contact Men's Football Club
Get in touch with the club and see how you can get involved.
Find out more
Find out more about our clubs and what we do at the University of Manchester.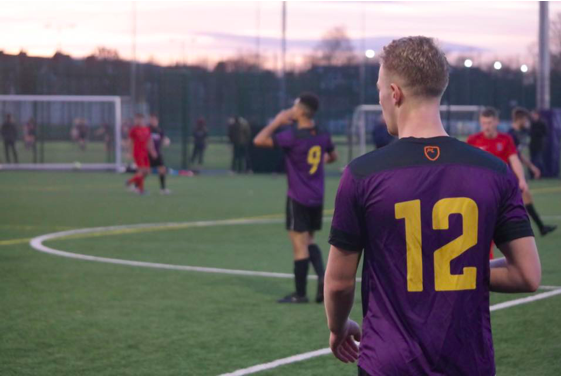 Women's Football and Futsal Club
The University of Manchester Women's Football Club comprises of over 50 members within 5 football teams and one Futsal team. We pride ourselves on our inclusivity and having a close-knit club who are always looking out for each other. UMWFC has a variety of talents within the teams and we aim to develop these footballing abilities whilst having fun and enjoying ourselves both on and off the field at our amazing Wednesday night socials. Whether you are looking to play highly competitive football, here to develop beginners' skills through our Sporticipate programme or join for the social aspect, we are delighted to welcome all new members to our club, so please get in touch!
Club Philosophy
The club looks to give 100% in training and transfer this into on-field success. We are committed to pushing ourselves to play the highest standards of football we can – and in recognition of how hard we work on the field; our Wednesday socials are the perfect way to celebrate our efforts. #purpleandproud
Club Training Times and Venues
Training times and venues will be confirmed soon.
Teams
3 BUCS teams
2 Development teams
1 Futsal team
Club Memberships
Membership details will be confirmed soon.
Contact Women's Football and Futsal Club
Get in touch with the club and see how you can get involved.
Find out more
Find out more about our clubs and what we do at the University of Manchester.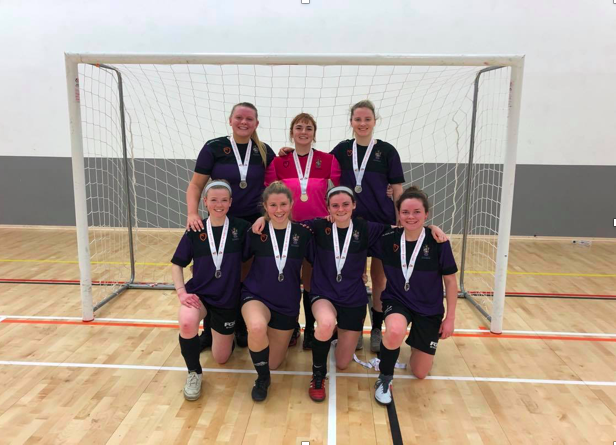 Sport and Activities
See our wide range of opportunities to get involved and be active in Manchester.
Sport A to Z
View our A to Z of all the sports that we offer at Manchester.
Activities A to Z
Take a look at all the activities we offer to get you more active at Manchester.