News
All the news from across UoM Sport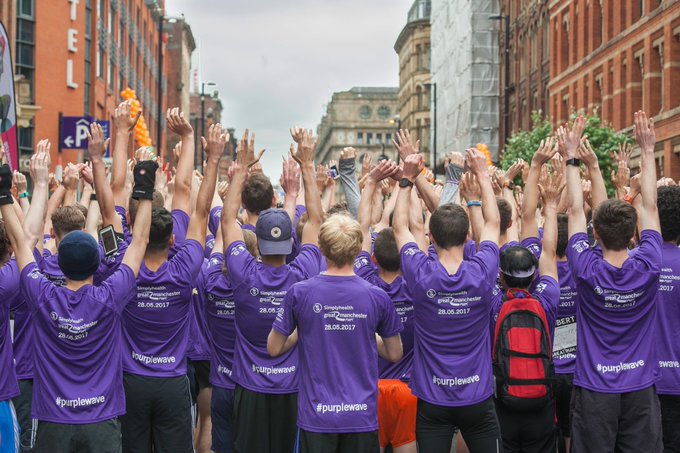 #VirtualPurpleWave
On Sunday 6th September 2020 over 400 participants took part in UoM Sports first ever #VirtualPurpleWave. Participants ran, walked, and jogged distances including 2.5k, 5k, 10k, and half marathons to collectively cover over 3500km. The event was created to provide an opportunity for students, staff, alumni and wider UoM supports to run, walk or jog, as they would of done for the Great Manchester 10k event that was cancelled either this year.
The virtual event meant that staff, students and alumni could take part regardless of where they are in the world. We had people joining us from; the USA, China, South Korea, Malaysia, Cyprus, Greece, the Netherlands, UAE, Singapore, Hong Kong, Spain, Indonesia, Portugal, India, Taiwan, Turkey, Bulgaria, France and across the UK. The event was also an opportunity to raise money for our chosen cause, Re-write Cancer.
This University project aims to build a world-leading cancer research centre, right here in Manchester. Over 160 University of Manchester students, staff, clubs, alumni and friends fundraised for this incredible cause. Together they raised over £7000. Every pound raised will be an important step towards creating a facility that could change – and even save – people's lives. On the day our social media channels were full of pictures of people wearing purple, proud to be a part of the UoM community.
People took part with their families, met with friends they haven't seen for over 6 months, and many beat there personal bests or ran the furthest they ever have. It was fantastic to see that although currently we are all a part the Virtual Purple Wave brought the UoM community together.